South Africa to bid for 2024 Olympics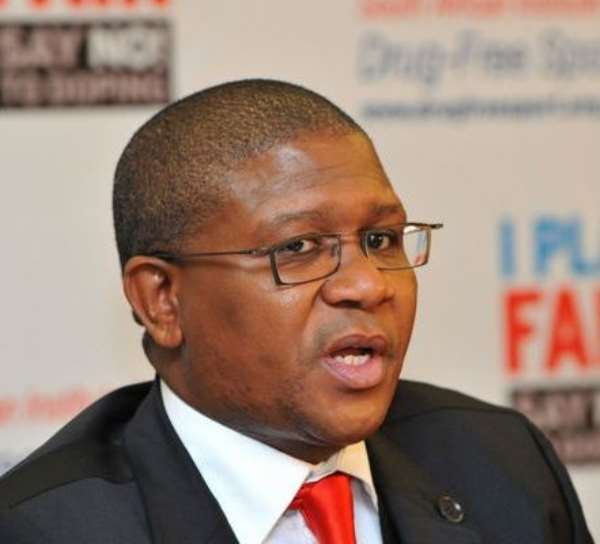 South Africa's Sports Minister Fikile Mbalula has said the country will bid for both the 2024 summer Olympics and http://allsports.com.gh/wp-content/uploads/2014/02/South-Africa's-Sports-Minister-Fikile-Mbalula.jpg the 2022 Commonwealth Games.
Mbalula said South Africa is keen on staging the Commonwealth Games, but added the main priority is the Olympics. "If the Commonwealth (Games) comes first, that's fine," he said, according to South African news outlet Times Media. "The biggest fish to catch is 2024 (the Olympics)." Mbalula said President Jacob Zuma had already indicated that South Africa was ready to host the Games, stating: "Sport plays a role in terms of infrastructure development."
Cape Town, along with Rome, Stockholm and Buenos Aires was defeated by Athens in the race to host the 2004 Olympic Games. South Africa had been expected to bid for the 2020 Olympics before the government surprised many by announcing it would not support such a move. South African Olympic Committee and International Olympic Committeeexecutive committee member Sam Ramsamy in December outlined his ambition to bring the Olympic Games to the country in the "very near future" so that he could fulfil one of former President Nelson Mandela's last wishes.
Glasgow will host this year's edition of the Commonwealth Games before it travels to theGold Coast in Australia in 2018. However, there is said to be concern that as of yet no firm interest has been displayed in the 2022 Games. Bids for the 2022 Games must be received by March 2015, but initial expressions of interest are due by the end of next month.
Times Media added that Gideon Sam, president of the South African Sports Confederation and Olympic Committee, and vice-president of the Commonwealth Games Federation, said the 2022 Games would provide Africa's turn to stage the event, with other likely candidates to come from Ghana, Nigeria and Kenya.
The post South Africa to bid for 2024 Olympics appeared first on Latest Sports News & Interviews For Football, Boxing, Athletics and Ghanaian Related Sports | Allsports.com.gh http://allsports.com.gh/2014/02/12/south-africa-to-bid-for-2024-olympics/ . http://allsports.com.gh