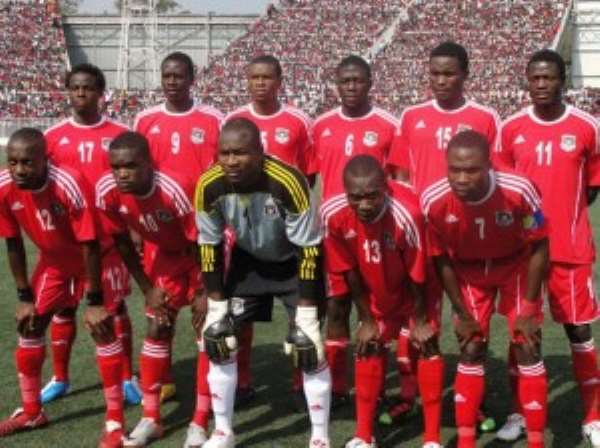 malawi-300x224
More fear than harm. A group of the delegation of the National football team back from Nigeria had a road accident on Monday in Dedza District, about 50 km from the capital Lilongwe. Several members of the federation as well as four players pull through with minor injuries.
Players like Chirambo Douglas, James Sangala, Chimango Kaira, Chaima Owen, the team doctor Levi Mwale, the Team manager Aubrey Nankhuni were in the bus that was bringing the Flames from Nigeria after the defeat  the eve 1-0 in the playoffs of the 2014 World Cup .
"I'm feeling very bad. I hit my head against the bus window. I just remember that the bus skidded and hit something. Chirambo received several glass splinters but all is well. We thank God for being alive ", revealed Chimango Kaira to SuperSport.