Mario Balotelli Doesn't Like Talking About His Real Ghanaian Parents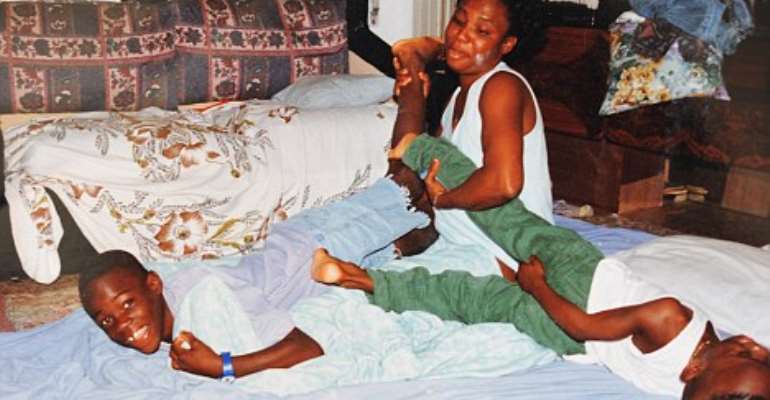 AC Milan star Mario Balotelli has revealed he doesn't like talking about his real Ghanaian parents.
The 23-year-old was adopted by an Italian couple; Francesco and Silvia Balotelli after he was given up to a foster home as a boy.
The former Man City striker who was born to Ghanaian parents had a series of intestinal surgeries as he battled an illness while growing up.
He however recovered from this illness and took comfort in playing football on a small artificial field near his house where kids went seven-on-seven without knowing he was building his craft into becoming a world superstar.
Now playing for giants AC Milan and the Italian national team – the first black player to do so – the controversial figure prefers not commenting on the subject of his real parents even though he says he 'sometimes' connects with them.
"It is something I never talk about (referring to his biological parents)," he said in an extensive interview with Sports Illustrated.
"Brescia is my home. It's where I will live one day when I stop playing football. When I'm in Brescia, I'm relaxed."
Balotelli only gained Italian citizenship at age 18 – a year after making his Serie-A debut for Inter Milan.
A much-debated Italian law prevented him from gaining automatic citizenship even though he was born in Italy.
Balotelli has labelled this law as 'stupid' and ought to be renounced.
"That's a stupid rule," says Balotelli, who carried a Ghanaian passport at the time even though he has never set foot in Africa.
"I spent 18 years in Italy, and I was not Italian yet. That's why I hope all the guys that are like me and living this are going to be Italian before I became Italian."