Cyril Jeunechamp – Montpellier : reduced sanction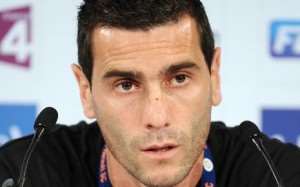 November 17, Cyril Jeunechamp was suspended one year by the French Professional League of Football for hitting a journalist from L'Equipe.
the Montpellier player is 37 years old, and saw evil resume his career if the suspension should be maintained very strict: "Cyril Jeunechamp is an employee, a professional footballer. Suspend one year, it is difficult to work for twelve months, which is not without consequences that go beyond the framework of sport. It is in this sense that the UNFP, face gesture, unacceptable whatever the circumstances, the penalty is disproportionately hitting the footballer of Montpellier and supports him. "
The sanction of player just has to be reduced. The defender had his penalty reduced to six strict months and six months suspendedof reprieve. So he could in theory participate in the final game of the season.
To be continued…