Gyan Foundation donates equipment to three hospitals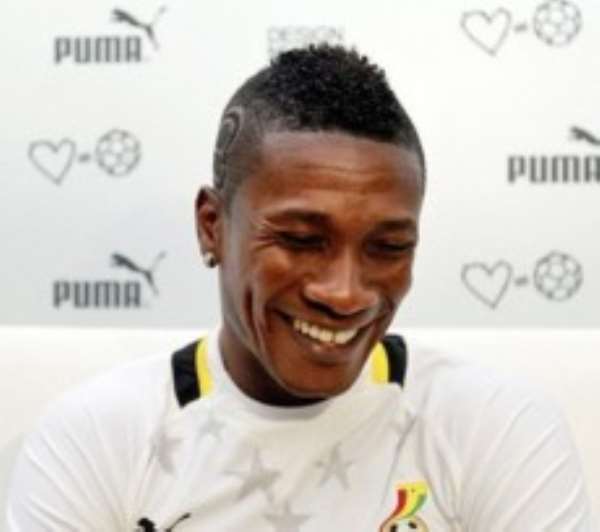 Asamoah Gyan happy moments
The Asamoah Gyan Foundation has made equipment donation worth $20,000 to three health institutions in Ghana.
100 patients of the beneficiary institutions; Mamprobi Polyclinic, Korle-Bu Teaching Hospital and The Ridge Hospital were also listed on the National Health Insurance Scheme by the foundation.
The donation done on behalf of foundation owner Asamoah Gyan by CEO Samuel Anim-Addo accompanied by brothers of the Al Ain striker (Baffour and Opoku) Is part of efforts being made to alleviate poverty in Ghana through such social interventions.
"I stand on behalf of Asamoah Gyan to present to you these equipements to aid in the discharge of your duties," Anim-Addo said.
"It is the wish of Asamoah that these items are handled with good care so as to last very long as it aids your work.
"As you all know Asamoah is preparing with the national team for the Africa Cup of Nations and he asks for your continued support and prayers for the Black Stars so they become successful at the tournament we hope to win."
Items donated included delivery bed and sets, BP machines, Photo Cops, Weighing scales, Drip Stands, Treated Mosquito Nets, Gyane Gloves and Aprones.
Payments were also made for all patients with financial difficulties to get medical care and subsequently discharged.
The foundation will be officially launched in June.


Story by Ghana/ Tony Bebli/ Joy Sports