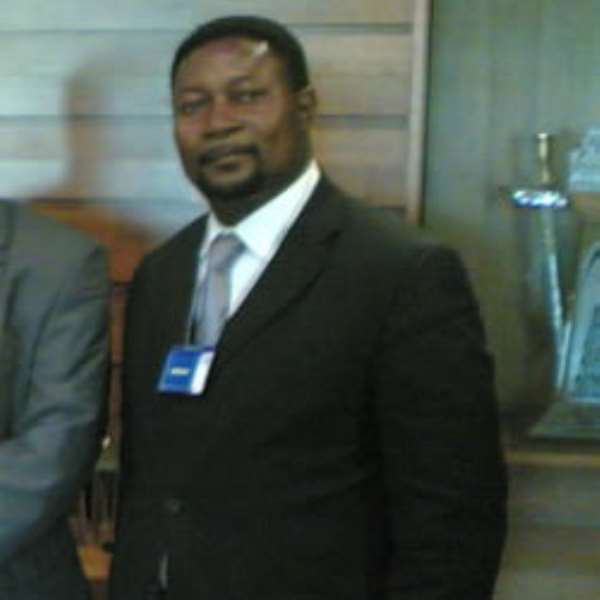 He keeps a low-profile but remains a significant part of the Ghana Football Association's operations.
The chairman of the Medical Committee of the sport body, Dr Martin Engmann would not have a quiet day on 5th November 2010 at the gathering of the Ghana Medical Association at its Annual General Conference in Koforidua, the eastern part of the country.
Dr Martin Engmann would be conferred with the Medical group's Highest Award, Fellowship of the Association for his contribution to Medicine.
"In recognition of his contribution to Medicine, particularly in the field of Sports Medicine, and his high profile as a member, The Ghana Medical Association proposes to award Dr Martin Engmann, Medical Director at the Office of the President, Castle Clinic, The Castle, Osu-Accra, and Chairman of the Ghana Football Association Medical Committee with its Highest Award, Fellowship of the Association," a statement by the GMA read.
Dr Engmann, who has been involved in sports medicine spanning over two decades has played a strong advocacy role in seeing many highly trained medical personnel, particularly doctors, being involved in the care of the elite sportsman in pursuance of the development of Sports Medicine in Ghana.
His works have not been restricted just to football but has worked with other sporting disciplines in the country.
Dr Martin Engmann has represented Ghana as the Medical Officer in Charge in many International Competitions and tournaments such as the 2006 FIFA World Cup, Olympic Games, Commonwealth Games and FIFA World Youth Tournaments.
In 2009, he became the first Ghanaian to be appointed Doping Control Director by the International Hockey Federation and charged with the planning, design and conduction of Anti-doping tests at the 9th Hockey Africa Cup for Nations hosted by Ghana.
He was a member and later acting Chairman of the Medical Committee of the MTN 26th Africa Cup of Nations in Ghana in 2008.
He has represented Ghana and attended several conferences and meetings on Sports and Exercise Medicine, chairing the Confederation of Africa Football (CAF) 2nd Medical Conference on Football Medicine in Ghana in October 2007.
In 2006 he was awarded the Grand Medal by the Republic of Ghana in recognition of his meritorious services to the nation in the field of Medicine and Sports after he had led the medical team of the senior National Football team of Ghana, the Black Stars to the FIFA world Cup in Germany for the first time.
He previously led the medical team of the Ghana National Under-20 soccer team to win Gold at the 1999 Africa U-20 Championships.
Born in 1957 in Accra, he is a graduate of the College of Health Sciences, University of Ghana and the University of Science and Technology, holding Master of Public Health, Bachelor of Medicine and Bachelor of Surgery. He also has several Diplomas in Sports and Exercise Medicine from various institutions including the International Olympic Committee (IOC) and Federation of international Football (FIFA).