Frimpong to choose Ghana over England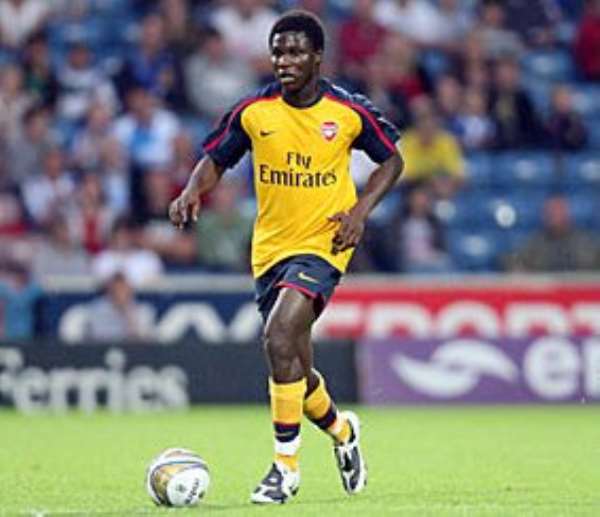 Frimpong wants to play for Ghana
Arsenal midfielder Emmanuel Frimpong is ready to snub England in favour of his homeland Ghana, despite representing the Three Lions at junior level.
  The 18-year-old has already featured for England at youth level, but has his heart set on representing the Black Stars of Ghana, who were narrowly beaten in the African Nations Cup final by Egypt on Sunday.
"I have always said that, no matter what, I will always play for Ghana because at the end of the day, from what I believe, I am a Ghanaian," he told his club's official website.
"England has done a lot for me and my family but at the end of the day I can't see myself playing for England because I am not English - I am from Ghana."
Frimpong remains one of Arsenal's most highly-rated youngsters and was on the bench for last May's Premier League trip to Portsmouth, and all three of this season's League Cup ties.
Ghana now turn their attention to the summer's World Cup and Frimpong has high hopes for his fellow countrymen.
"With players like (Michael) Essien and (Sulley) Muntari I don't think I've got any chance at the moment! But hopefully, you never know in the future, I might get a chance."