Egypt and Ghana seek to redeem downbeat tournament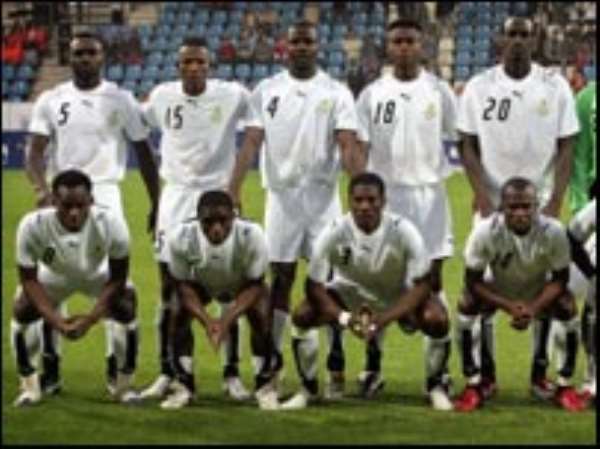 Ghana have reached the final
It may seem strange after the horrific start to the tournament with the shootings in Cabinda, but what has really let the Africa Cup of Nations down has been the football. 
For all the drama and excitement there has been little in the way of quality, but there is at least a chance of a late reprieve in tomorrow's final which pits the two best sides against each other.
Egypt, with 14 goals in five matches, have been the most effective side going forward, their precise passing game, based around the intelligence of their captain Ahmed Hassan, unlocking sides as readily as it has in each of the last two Cups of Nations. 
Ghana, with three successive clean sheets, have been the most solid, as a young side based on the squad that won the Under-20 World Cup last year has grown in maturity and self-belief with each game.
"It is the result that counts not possession," said their coach Milovan Rajevac, dismissing suggestions that his side are overly negative. 
"We came here to compete and not to play entertaining football. Every team needs to know how to defend because it is an essential element of modern football."
As Abedi Pele, arguably Ghana's greatest ever player, has pointed out, for Rajevac the tournament could hardly have been better preparation for the World Cup. Losing six established players, including Michael Essien, allowed him to experiment with a talented younger generation and they have thrived. 
The worry now is that, having reached a first final since 1992 and with the trophy in sight, Ghana lose their nerve. 
"We're tough," Rajevac insisted, but Egypt represent a far harder test than anything that has gone before.
Egypt themselves, having worked their World Cup elimination by Algeria out of their system with Thursday's 4-0 victory in the semi-final, may find it difficult to refocus after such an emotional win. 
"It's just another game," said their forward Mohamed Zidan. 
"We beat them and we move on." Given he'd been describing it as "war... life and death" 48 hours earlier though, he was fooling no one.
"We'd be the first team to win the Cup of Nations three times in a row," he went on. 
"Nobody else has won something like the Cup of Nations or the European Championship or the World Cup three times in a row. At the moment we're frustrated and a bit down after the last game of qualification for the World Cup so we have a point to prove."