Ghana await news of Essien scan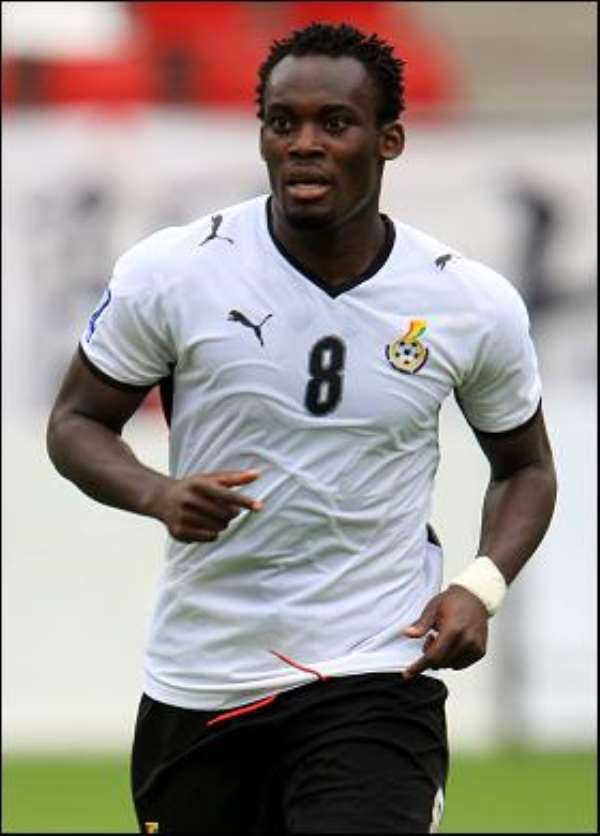 Essien has suffered a new injury
Ghana are awaiting the news on a scan on the injured knee of stand-in captain Michael Essien on Monday after being taken to a Luanda hospital by ambulance from training at the African Nations Cup finals.
 
The Chelsea midfielder hurt his right knee in a tackle with teammates as Ghana were preparing in the Angolan capital for Wednesday's key Group B match against Burkina Faso. 
    
He is now in doubt for a match that Ghana must win to stay in the competition, and could be sidelined even longer if the initial serious nature of the injury proves to be true. 
    
"He was taken to a local hospital for a scan and we'll get the results back on Monday," Ghana's team press officer Randy Abbey said on Monday. 
    
"We will then have a clearer idea of whether he can play." 
    
Essien has played just 45 minutes at the tournament in Angola, arriving almost a week after the rest of the squad. 
    
He had been given time to recover from a hamstring injury at his London club and then was then further delayed when his flight from Britain was cancelled because of the heavy snow and poor weather in Europe. 
    
Essien was brought on for the second half of Ghana's 3-1 loss to neighbours Ivory Coast in Cabinda on Saturday, but obviously still struggling with the injury and his fitness as he made little impact on the game.