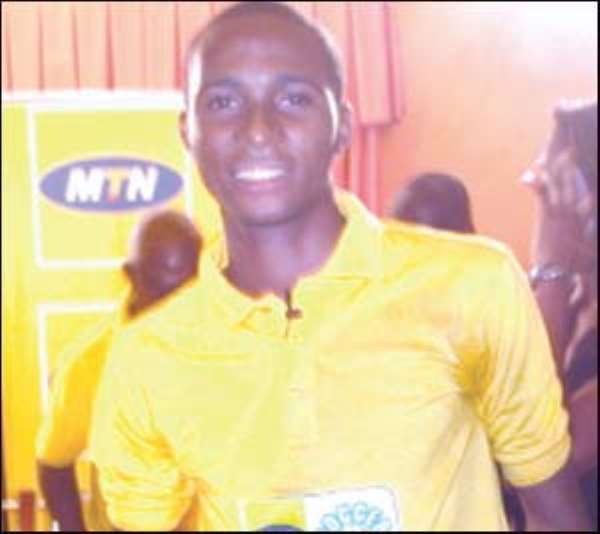 Hillary Okonkwo
THE ON-GOING MTN Ghana-Nigeria Soccer Academy Reality Show witnessed another eviction last weekend which hit the 18-year-old Nigerian defender, .
So far, eight teammates out of the 14 who entered the house for the show roughly two months ago, have been evicted.
This, is in keeping with the objective of the competition that every week one or more teammates are to be evicted from the MTN Academy house until the grand finale where the winner and first runners-up will get a car each and other important prizes while the second runners-up will also be awarded.
However, before the eviction last weekend, the seven teammates who were in the house had the opportunity to visit interesting places like the Italy Ramada Resort restaurant in Accra, and the Manhyia Museum in Kumasi where they learnt about the Ashanti culture and history.
Speaking to the media in Accra this week at the post-eviction press briefing, the head coach of the MTN Academy Ibrahim Sunday who admitted that Hillary was a good player despite his eviction, hinted that the Nigerian was one of the most disciplined and hard working footballers he had ever seen.
According to Hillary, "I have learnt a lot since I came to the Academy under great coaches such as Coach Sunday, Mohammed Polo and Dan Owusu. I am grateful to them and the people of Ghana for their hospitality".
Mr. Ken Ashigbey, CEO of Optimum Media Prime (OMP), who thanked viewers of the programme, called on the general public both in Ghana and Nigeria to continue texting for their favorite teammates if they want them to remain in the Academy House as the competition is getting keener with the six remaining teammates- three Ghanaians and three Nigerians.