Gyan apologises for truancy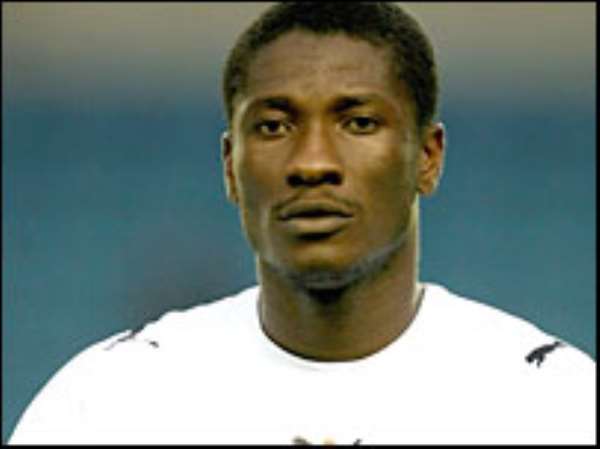 will he be punished?
Ghana striker Asamoah Gyan has issued a grovelling apology to head coach Milovan Rajevac for aborting the team's trip to Angola last Monday for an international friendly.
 
Gyan together with Michael Essien and Sulley Muntari have come under huge criticisms following their refusal to travel with the rest of the squad that played the Palancas Negras in an international friendly on Wednesday night.
 
The absence of the trio has irked many Ghanaian soccer fans who have called on the football authorities to sanction them for the gross insubordination to coach Rajevac.
 
The GFA says they will come down heavily on the players if investigations into their conducts are completed.
 
But even before the GFA comes out with the findings, the Rennes forward is pleading for clemency.
 
He told Peace FM:"I want to sincerely apologise for my actions and I will be sending an official apology letter to the coach and the GFA"
 
"A lot of factors went my decision to withdraw from the team and that included pressure from my club to return as soon as possible.
 
"They (Rennes) sent a fax to the GFA twice and so it was not my intention to abandon the team as I did.
 
"I know Ghanaians are upset with me but to err is human and I want to apologise to them once again and ask them to temper justice with mercy."
 
It is still unknown what the Serbian coach who is a a known nit-picker would do in the wake of the wide condemnations from soccer fans.
  Gyan is Rennes' top scorer with six goals from his 11 Ligue 1 matches this season.