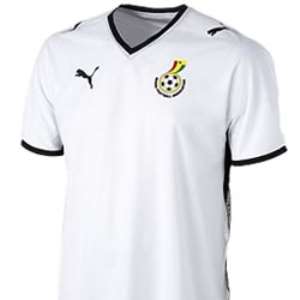 Ghana drops ten places to the 35th position on the FIFA/Coca-Cola World ranking table released today by Fifa.
From the 25th position, the Black Stars have fallen at a time when international football is picking up after a rather slow start to the year.
Despite the slump which saw Ghana lose 99 points, the Black Stars still maintain a place among the top five sides in Africa.
The Black Stars with 714 points this month are placed fourth on the continental table.
Cameroon remains Africa's top-rated national side followed by Nigeria and Egypt in that order.
European Champions, Spain still cling onto top spot followed by Germany and Holland as none of the top teams took part in any matches. There were no changes within the top 10 this month.
The rankings were partly affected by the 57 matches played within the past month with the outcome of those games impacting greatly within the top 50 this month.
According to Fifa, 26 of them were friendlies while 31 were qualifying matches for continental championships - 14 played in the CONCACAF region and 17 in the AFC region.