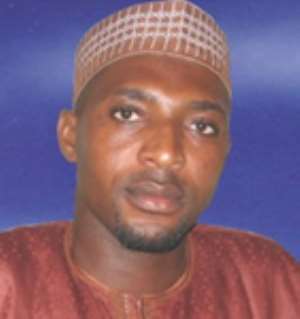 Alhaji Mohammed Muntaka Mubarak, the President's nominee for the Ministry of Youth and Sports, says he will to bring lesser-known sports at par with football when confirmed for the sector.
The nominee however concedes that no other sport can replace football - the passion of the nation, but insists that deserving attention must be offered the rest to spark their interest and prospects.
The 37-year old Mubarak, who is due for vetting on Thursday, February 12, told GNA Sports that among his priority when cleared by the Parliamentary Committee would be to direct enough attention towards bringing up athletics and boxing in the short term and other lesser-known sports in the long term.
Alhaji Mubarak highlighted the need to invest in the right areas that could position Ghana to rack in laurels in the fields of athletics and boxing especially at international events.
He said his desire is to chart a course that marks a departure from "the era where only football remained our medal hope at competitions and when football failed to meet expectation we were found wanting."
Alhaji Mubarak told GNA Sports that it must be possible for Ghana to emulate Nigeria in training basketball players who could play in such well renowned leagues like the NBA in the USA.
"It should not be beyond us to help equip those interested in basketball and position them to be eligible to feature in the NBA in USA and make good money like our footballers who are earning so much for playing professional."
Alhaji Mubarak said he would similarly push for the creation of more training centres and facilities in localities to serve as breeding grounds towards this dream.
"It will work in our interest if we concentrate on building more training facilities all over the country to provide easy access for sports loving members of the public.
"Through that several talents will be spotted and groomed which will benefit the nation in the end."