'We Didn't Deserve To Lose'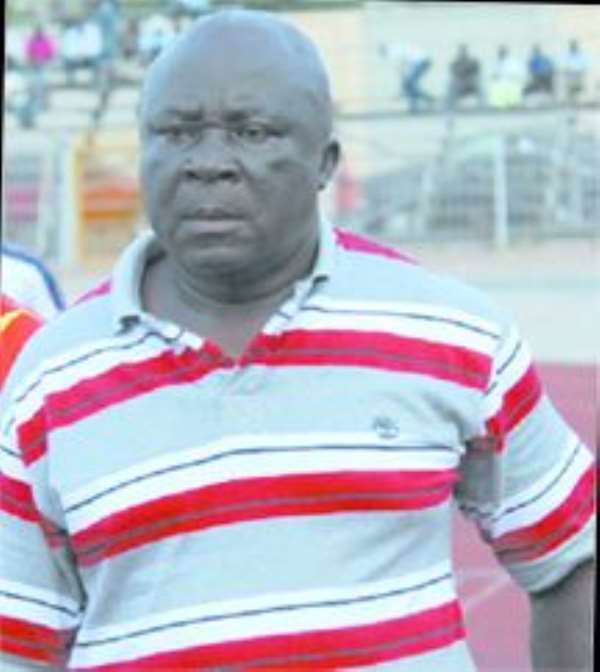 Disappointed Ghana under-17 coach, Emmanuel Kwasi Afranie, says the team's inability to qualify for Algeria 2009 is one of the illogicalities of football.
The Starlets succumbed to a 0-2 away loss to old foes, The Gambia, in Banjul last Saturday to miss out in the competition, although they won 3-1 in the first leg at the Baba Yara Stadium a fortnight ago.
"It was one of those things in football. After playing so well we just failed to win. Just can't explain," the cadet coach who guided the 1997 batch to win silver at the world event in Egypt told the Graphic Sports on arrival.
While praising the referee for an excellent job, Afranie said, however, that his refusal to accept a second half goal may have dampened the sprit of the young Ghanaian players.
Kojo Alhassan's 25 yard shot which was spilled by the The Gambia goalkeeper was beautifully connected by a colleague but the referee disallowed it after conferring with his assistant.
Even that Afranie, an assistant to expatriate Otto Pfister when Ghana conquered the world in 1991 in Italy, said the Starlets did not deserve to lose.
Ghana conceded two goals in a space of three minutes after first choice goalkeeper, James Nksansah, fumbled with two aerial balls.
Describing the boys as all-time best, the cadet coach said the authorities need not discard them but rather maintain them to form the core of the next under-20 national team.
The fate of Coach Afranie lies in a balance as FA officials are yet to take a decision on his stay with the team.
FA officials remain tight-lipped but may take the final decision after the coach and his technical committee have submitted their report within the week.
Afranie, one of Ghana's most respected coaches, having assisted coach Osam Duodu to win Ghana's fourth Nations Cup trophy in Libya in 1982, said irrespective of what happens to him "these boys should be kept, for they could become assets to Ghana during the 2010 Nations and World Cup."
Last Saturday was just one of the 'black days' in Ghana football after the women's senior football team also bowed out of the ongoing Nations Cup in Equatorial Guinea.
Story by Daniel Kenu