The search for a new coach for the Black Stars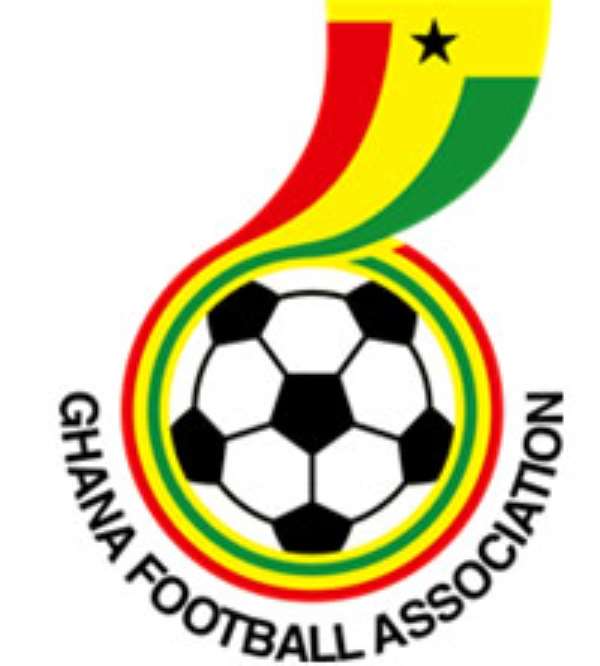 The wise saying that "It s choice, not chance that shapes destiny" is pretty deep. So, one may also be persuaded to believe that moments of decision determine destiny. It appears the current Kotoko team is trying to tread that path with their battling victory against Dolphins.
How ironic but also a blessing that the phobia motto of 'Never Say Die........'is now an inspiration to their rivals! Hearts of Oak will surely climb back up but for now congratulations to the Porcupine Warriors.

The GFA will announce their choice of a new coach pretty soon.
Folks, what are we going to do about this non-stop-merry-go-round search for a world class coach once and for all? This is the same vexing question haunting Dennis Tawiah as he voluntarily burns the midnight oil making phone calls and replying emails. We will get there he calmly assures me. His is a duty that goes beyond patriotism and sometimes I just wonder what the real deal is.

Any potential good news is good news right? Black Stars kit sponsor Puma, may also chip in with a list of top coaches and here perhaps is where the name Enst Middendorp fits the frame. Personal politics aside, the former Kotoko master of discipline may actually be a better choice than most. Middendorp knows Africa very well, he is no mug and most importantly he certainly knows Ghana - but is he a Puma/GFA choice?

Just as Marcel Desailly may be a key figure in helping Ghana get a new coach before he takes the mantle after 2010, so too another patriotic son of Ghana Tony Baffoe. One must remember that Baffoe is a firm favourite of Puma vice president Horst Widman and has the old man s ear as they say. Coupled with recent CAF and FIFA assignments, Baffoe may yet be a persuasive voice to ultimately lure a replacement for Le Roy soon.

How soon will be soon enough to kick off our World Cup campaign in Kumasi? I remember recently when Liverpool boss Rafael Benitez was asked if he was ever going to win the English Premier League title. His answer was brutally frank. ....hopefully with more support and cash we will win it soon His soon could mean the Reds will win it next season or in ten years as long as the two clauses of support and cash are met!
My point is simple. As long as a country does not know what to look for in a coach and how to ensure the necessary means to get their man, they will continue searching until their finest generation of players hang up their boots.

Already, the list of coaches is getting characteristically long. Manchester City assistant coach Han Backe is on the ball. The highly regarded Swede and right hand man to Sven Goran Eriksson has expressed interest in taking over as coach of the Black Stars. Does he have what it takes? Well, be the judge. Before joining countryman Ericksson at Manchester City, Backe won four Danish titles with FC Copenhagen and Aalborg as a coach.

Are you convinced? I am not! But then he has a better CV than the man who took Ghana to Germany: my friend Ratomir Dujkovic. But who cares so much for CV s as long as the winning formula is found? Just check out Sir Alex Ferguson before he took over at Manchester United. If past achievements alone could work wonders then we would go back and bring Papa Otto Pfister.

Then we have names like Lothar Matthaus who is very keen to work in Ghana I am told. But the man regarded as one of the best free-kick takers of all time, Gianfranco Zola is an exciting but unproven choice. He will not be intimidated by our boys, will he? His travels include Napoli where he played alongside the legendary Argentinean Maradona and Brazilian striker Careca. Zola is currently coach of the future Italian dream team.

Meanwhile, a reliable source has also told me that former Ivory Coast coach Uli Stielike was approached but he declined. Stielieke was the man who tragically lost his son just before Ghana 2008 and had to vacate his post.
The name Phillipe Troussier is also looming on the horizon. GFA please, not again.

My personal choice? Time will tell.
Authored by: Yaw Ampofo-Ankrah