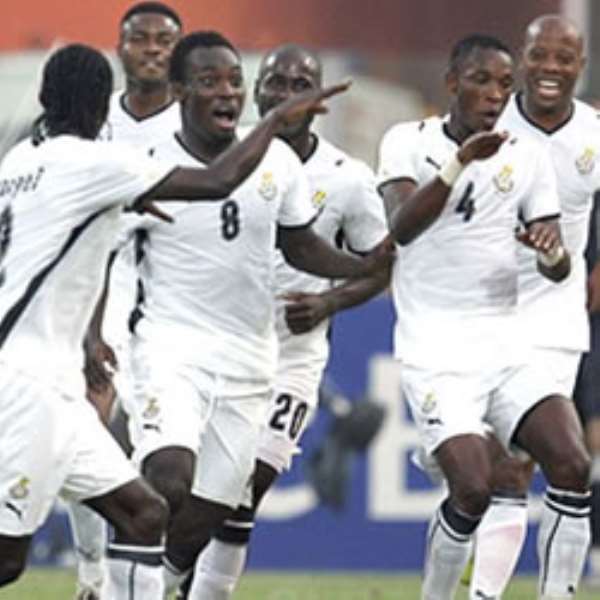 Ghana drops just a step on the latest FIFA World Ranking table but still clings onto its position as Africa's best footballing nation.
This month's World Ranking sees Ghana drop to the 15th position from its all-time best of 14th recorded last month as the rankings show very few changes within the top 50 sides. Africa managed nine places within the top 50 sides according to the latest ranking.
The limited number of international matches played within the past four weeks did not influence the ranking greatly as Argentina, Brazil and Italy all maintain their places as the top three sides in the World in that order.
With 1003 points, Ghana stays at 15th for this month, a position it has managed before in April 1996.
Ghana and losing African Cup of Nations finalist, Cameroon, are the only teams from Africa ranked within the top 20.
Ivory Coast are placed 23rd in the world while CAN winners, Egypt, are positioned 30th.
On the African continent, Ghana, for the second month running still rules the continent with the chasing pack made up of by Cameroon, Ivory Coast, Egypt, Senegal and Mali in that order.