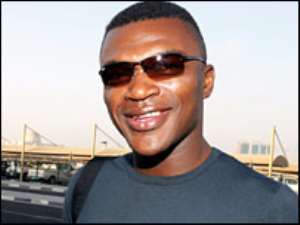 AC Milan have good memories of Athens.We beat Barcelona 4-0 there in the 1994 Champions League final and I scored one of the goals.It was a night when everything clicked for us and Barcelona did not have a chance.
The whole of the 1994 team are getting together for a meal before this year's final in Athens and I hope that can inspire the current side.
People say they will be looking for revenge against Liverpool after what happened in Istanbul two years ago, but I don't think that will be their main motivation.
Anyone who talks about revenge does not understand the philosophy of Milan. I was there for five years and the whole club is geared towards winning.
Wednesday's game will be no different and Milan will expect to become European champions. It would not matter if they were playing Liverpool or Real Madrid or Barcelona, they would expect to win the game.
Of course 2005 was painful - and that feeling will be fresh in the memories of players like Gennaro Gattuso, Paolo Maldini and Kaka.
Losing a European Cup final is always very painful. You feel empty, like you have nothing. I experienced that in 1996 when Milan lost in the final to a young Ajax team. Only going out of a World Cup has given me that same kind of feeling in football.
But 2005 was on a different level for the Milan players because of the circumstances of the defeat.
When they went into half-time 3-0 up, they obviously thought they had won.
And if they were playing another Italian team, or a Spanish side, they would have. But English teams never stop fighting or believing.
This will be a tough game and it is difficult to predict the result. The good thing is that each of the teams deserves to be there because of the way they played in the semi-finals.
I think Liverpool will have to be extremely focused from the start because Milan are very clever and can punish them on the counter-attack.
And I hope my old friend Paolo Maldini can play some part in the game. It will be difficult for him because he is coming back from a knee injury but I would love to see him there.
He is a great player, a winner. He is athletic, strong, has a good touch, is tactically excellent and leads by example.
Away from the pitch he is class as well - a family man who is never flash or arrogant. Paolo has been the image of Milan for the last 20 years.
A lot of players have come and gone in that time but Paolo has been there to set the standards and show what is expected of a Milan player.
Interview by Simon Austin