The Ghana Swim League under the auspices of Ghana Swimming Association is a competitive swim league for Ghanaian swim teams and their promising swimmers to compete for the crown of Ghana's best swim team, strive for self-improvement and be celebrated and awarded for their efforts and talents.
The 2022 – 2023 season is scheduled for Regular Meets and Meet of Champions as the first meet kicked-off back in Saturday, November 5, 2022, the second meet took place on Saturday, December 3, 2022 as the meet 3 is slotted for Saturday, January 28, 2022 at the Ghana Armed Forces Sports Complex, Burma Camp – Accra.
Besides, this is the maiden edition of the Ghana Swim League as 6 clubs competed in the Meet 1. The league standings after Meet 1 is as follows.
TEAM RANKINGS AFTER REGULAR MEET 1
Rank
Team Name
#Meets Participated
Points
1
Marlins Swim Team
1
12
2
GH Dolphins
1
10
3
Tema Seals
1
8
4
Torpedo Swim Club
1
7
5
Alraad Swim School
1
6
6
Turtles Swim School
1
5
Away from the Meet 1 and straight into the Meet 2, the participating clubs increased from 6 to 8 as African Sharks and Turtles joined the swim league in December, 2022. First timer African Sharks presented 15 athletes and likewise Alraad Swim League. Turtles produced 17 athletes, 19 athletes for Ghana Aquatic Masters, 20 athletes for Torpedo and Tema Seals boasted of 26 athletes. Marlins had the second largest contingent of 35 athletes as GH Dolphins came with the largest number of athletes, 49.
As a matter of fact, events for Meet 2 included 200m Backstroke, 100m Freestyle, 50m Breaststroke, Mixed 4×100m Freestyle Relay, 50m Freestyle, 100m Backstroke, 50m Butterfly and 4×50m Medley Relay. Ghana's two-time Olympian Abeiku Gyekye Jackson, 22 is the star to watch as Stacey Harry, 22 from Marlins is another sensational athlete one can look out for. After Meet 2, below is how the respective teams are looking like on the league table.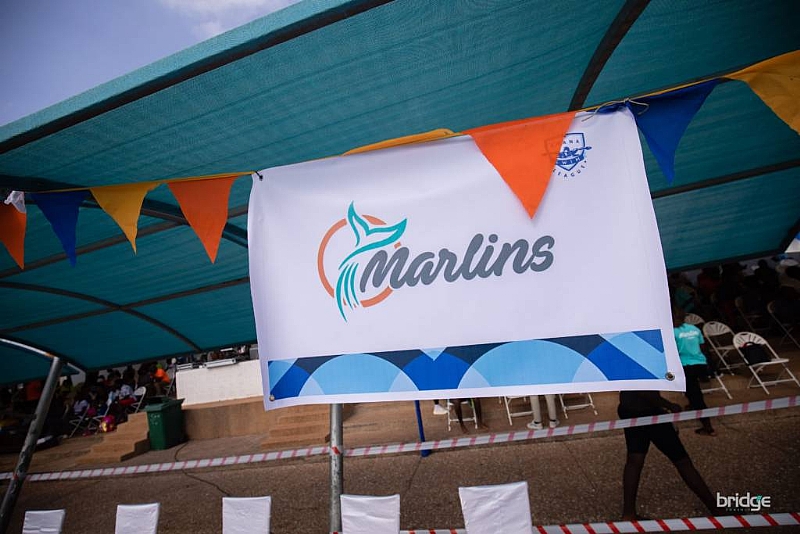 TEAM RANKINGS AFTER REGULAR MEET 2
Rank
Team Name
#Meets Participated
Points
1
Marlins Swim Team
2
24
2
GH Dolphins
2
20
3
Tema Seals
2
16
4
Torpedo Swim Club
2
14
5
Alraad Swim School
2
11
6
Turtles Swim School
2
8
7
African Sharks
1
6
8
GH Aquatic Masters
1
5
The athletes made up of both males and females ranging from age 5 to 31 as GH Dolphins Nnenna Njoku, a Nigerian national holds the record for being the youngest athlete (5 years) in the swim league out of 196 registered athletes. Executive Board member, Kodwo Abbiw Jackson and doubling as the Manager of GH Dolphins is upbeat that the Meet 3 come Saturday, January 28, 2023 will be a massive contest among the various teams. This is what Ralph Quaye, equally a board member of the Ghana Swim League agrees on.
Meanwhile, the Regular Meets which kick started in November, 2022 is expected to come to an end on the 20th of May 2023 as Meet of Champions is expected to hold a two-day event between June 24 and June 25, 2023 respectively.