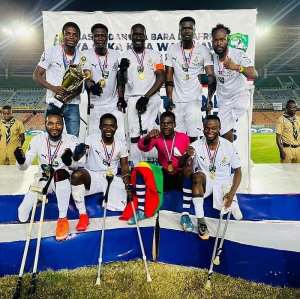 Ghana have emerged champions of the 2021 Amputee African Cup of Nations hosted in Tanzania.
En route to the final, the Black Challenges defeated Egypt 3-0, beat Nigeria 4-0 in the quarterfinal before beating Angola 3-1 in the semi-final.
Ghana overcame Liberia 3-2 in the final at the Benjamin Mkapa stadium on Saturday.