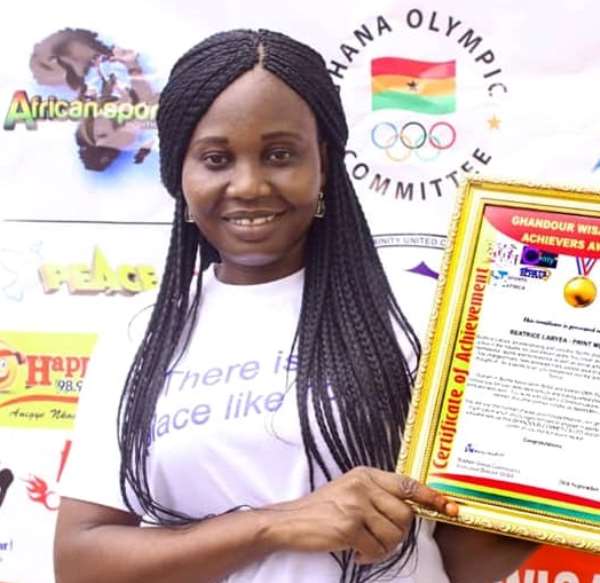 Beatrice Laryea
The Women In Sports Association (WISA) have appointed three female sports personalities to serve on their executive.
They are Beatrice Laryea of the Graphic Communications Group and girlsinlovewithsports.com as the new Public Relations Officer to take over from Naa Darkua Dodoo who is in the United States of America, and Elizabeth Alhassan of African Sports Media Network and Liz TV fame as the Assistant Public Relations Officer.
Also appointed is Madam Cynthia Akwele Lamptey of the Ghana National Fire Service (GNFS) as an Executive member.
Madam Akwele Lamptey has been a member of WISA since it was founded six years ago as an advisor. She is a former footballer and national handball player.
According to the president/executive director of WISA, Madam Gloria Commodore, the association needs dedicated and devoted personnel to put the association on the next level since they have come a long way.
She disclosed that WISA is coming up with other exciting programme and events to compliment the awards.
She called on all members of WISA, especially the female journalists to work hard in promoting the association.