Presidential Advisor On Health Predicts Return Of Football In September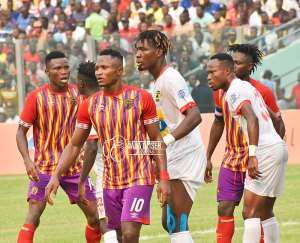 The advisor to the President on Health, Dr. Nsiah Asare, has predicted the possible return of football in the country in September this year as he stresses that restarting now will not be the best.
The 2019/2020 Ghanaian football season has been on hold since March following a directive from the governing placing a ban on all sporting activities before subsequently extending the ban on football and contact sport to the ending of July.
Speaking to FOX FM, Dr. Nsiah Asare has noted that the impact of the Coronavirus (Covid-19) crisis, as well as its dangers, cannot be overlooked, and hence he advises the season is truncated.
Speaking on when it is likely football can return, he settled on September as he explained that the government would have rolled out the various phases of plans to ease restrictions by that time.
"The first phase will end on 31st July, and we will get to know when the next phase will begin in the course of our measures on COVID-19.
"I am a supporter of Kumasi Asante Kotoko and have been going to the stadium to watch their matches. It is possible football resumes in September", the health expert who advises the President said.
Dr. Nsiah, Asare further appealed to the Ghana Football Association (GFA) and the entire football fraternity to have patience with the government through this difficult period.
Meanwhile, the Ghana FA is set to decide on the fate of the football season next week.