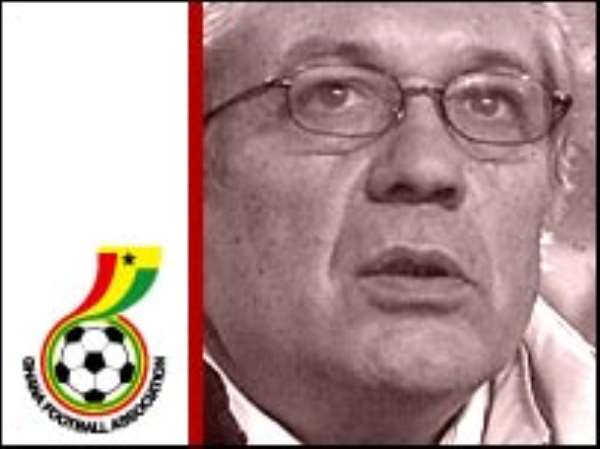 Ghana coach Ratomir Dujkovic has told his team not to be overawed by being on the same pitch as Brazil, and then they have a chance of beating them.
The Black Stars, making their World Cup debut, meet the five-time winners in Dortmund on Tuesday with a quarter-final spot at stake.
"What we must not do is be intimidated by those yellow shirts," he said.
"My team can't afford to stand looking at their idols, wondering how they are playing. They must try to stop them."
Influential midfielder Michael Essien is missing for the African side, but Dujkovic says they must not let that bother them.
"Team spirit and collectiveness are more important to us than any individual," he said.
"Although we recognise the game will be extremely tough for us, I still believe we will reach the semi-finals.
"It's always tough in the World Cup against strong teams, especially for debutantes.
"I say just to treat them like any other team. I tell them it's 11-on-11 and the ball is in the middle.
"We have to prepare a strategy to stop them and how to score. Brazil must suffer if they are going to win."
But he also warned his side not to underestimate Ronaldo, despite talk about the Real Madrid striker being out of shape.
"His weight has nothing to do with his ability to score goals," he said.
"He is an important figure for Brazil. He is always dangerous and we have to be aware of that."
Fenerbahce midfielder Stephen Appiah says the team are ready for the biggest game of their lives.
"The guys are ready to die for the nation," he said.
"All Africans are looking for us to do extraordinary things, to go far. That's why we're here, to make our country and Africa proud.
"We're a good team and people are beginning to notice that.
"We don't feel extra pressure. We're cool and we're ready."