Goalkeeper Felix Annan Justifies Why Kotoko Must Represent Ghana In Caf Champions League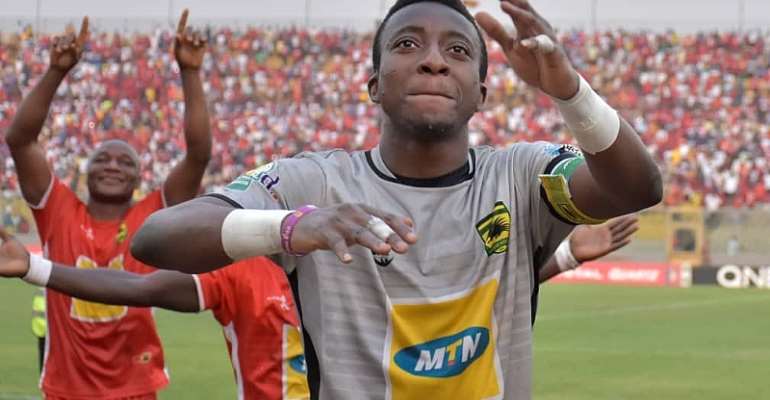 Asante Kotoko goalkeeper, Felix Annan has justified why his outfit must represent Ghana for next season's Caf inter-club competitions continue.
Football in Ghana has come to a halt following the outbreak of coronavirus and the argument of who represent the country for the 2020-21 Caf Champions League and Confederation Cup have strongly emerged.
The 2019-20 Ghana Premier League and FA Cup have been on hold since March 15.
The league champions will represent Ghana in the Champions League while the FA Cup winners take a place in the Confederation Cup.
"Per what I know about Caf rules, we [Kotoko] are still eligible to play in the champions league," Annan told Skyy Power FM.
"The Caf rules state that if a season is not completed or cancelled or suspended because of a problem, the previous champions are to represent the country.
"So if the league is suspended or cancelled, I think we are still eligible to play in the champions league."
"Frankly speaking, as at now and as per what the president said that all contact sports activities are suspended until at least July 31, it will be difficult for us to continue the season," Annan added.
"Even if authorities are able to place measures so that the restriction will be lifted on July 31, clubs will need like one month or six weeks to prepare.
"So we are entering into August-September, so when are we going to finish all these 16 remaining games, [before] we start the next season?
"In my estimation, I think we are not in the right frame to start the league now."
Football in Ghana, meanwhile, remains suspended until at least July 31.
The Ghana Football Association (GFA) has said it would not take a final decision on the future of football in the country until June 30.