Michael Osei Reveals How Rejected A Top Coaching Job In Sudan Due To Love For Kotoko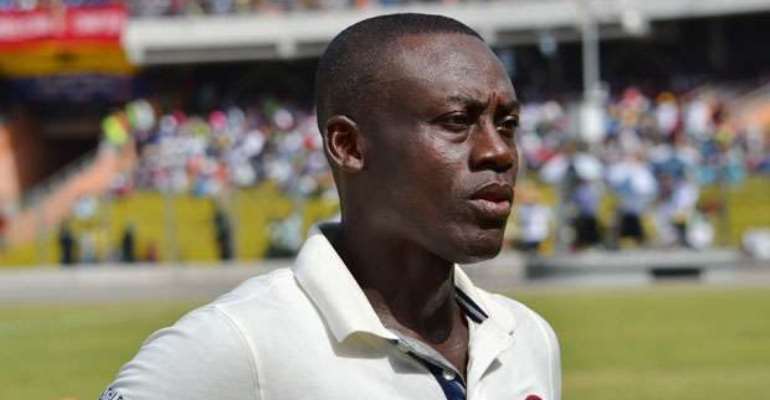 Former Kotoko coach, Michael Osei has revealed how he refused to join Sudanese club as a coach due to his love for Asante Kotoko but was still fired with no reason.
The soft-spoken coach was named as the assistant coach of the club when David Duncan was named as the head coach of the club in 2017.
Following the exit of David Duncan, Mr Osei maintained his position after Steve Pollack was named as a replacement of David Duncan.
After winning the MTN FA Cup, the Pollack left the club with many tipping Osei to be named as the head coach of the club.
However, after Dr Kwame Kyei was appointed as the Executive Chairman of the club, Serbian trainer, Zdravko Logarušić was named as the new head coach.
Subsequently, the former Liberty Professional coach lost his position at Kotoko after the new trainer (Zdravko Logarušić) claims he could not work with Michael Osei.
"The change in Management affected me a lot, I was very disappointed, I think it was a wrong decision they took," Osei spoke to TV3.
"We are working as professionals and this is my mother Club and wanted to achieve something with the Club.
"Kwesi Appiah was coaching in Sudan and he even decided to take me to join him in Sudan but we both sat and discussed that I should stay at Kotoko because hopefully, I could become the head coach because I was doing great and that would help my CV.
"So I decided to stay at Kotoko and Kwesi Appiah went in for another person to assist him in Sudan.
"The problem started and the new management came and they brought a new Coach thus Coach Lugarosic from Serbia and they said I can assist him and I was okay, I didn't say no.
"Later on the problem continued and they called me to tell me the Coach said he cannot work with me, so I was very disappointed," he added.
He currently serves as the Assistant Coach for the Ghana U23 side and helped supervised the team together with head Coach Ibrahim Tanko at the 2019 Africa U20 Cup of Nations in Egypt, a competition Ghana failed to grab a ticket to the Olympics.