Made for the Stage! TW's Special Oct 2020 Protest Issue Focuses on Woke Wonder Women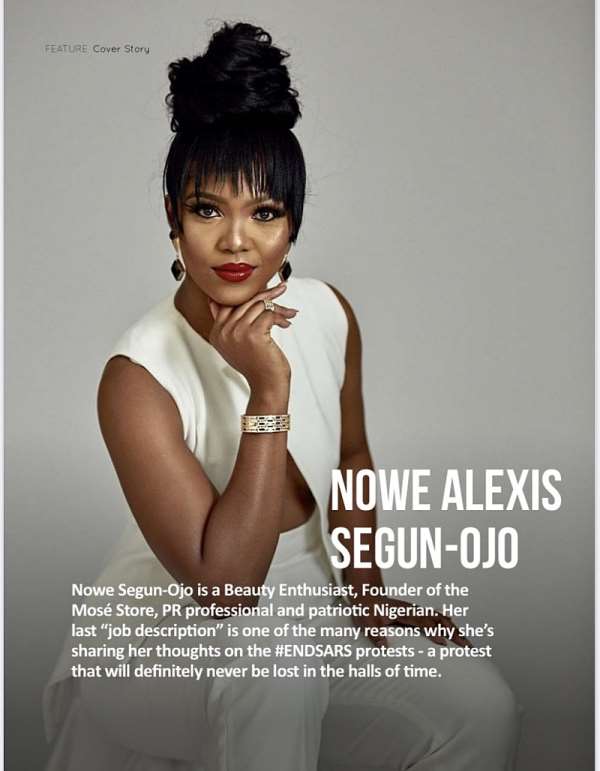 What an October it was! A seemingly regular month, in a rather peculiar year, turned out to be yet another opportunity for the year 2020 to prove, yet again, that it is a year for a rethink. A rethink in how we work, relate, spend our time, our health and, more recently, how & who we choose to lead.
This special issue perhaps isn't really an issue – but a report.
With the #ENDSARS protests still very fresh in our minds, it's a breakdown of how women took centre stage. From providing support by way of funding & feeding to cleaning up after constitutional rights had been carried out – women proved (again) that they were made for the stage.
From our fashion editorial which features the Renaissance Collection by Dauntless; our sit down with Breast Cancer Survivor – Tinu Lawal of the Atinuke Cancer Foundation, to our highlight of women who volunteered to sustain the #ENDSARS Protests and those like Joyce Daniels, Nowe Segun-Ojo, Yemi Ademolekun and Ajoke Olorundare who have/are playing their part – we take a look at female voices surviving to make a lasting impact on Nigerian soil.
This issue has a lot to read – inspiration, motivation, declarations, and a testimony of how much we can do when we gather together.
You can view the full issue for FREE at http://www.twmagazine.net/magazine