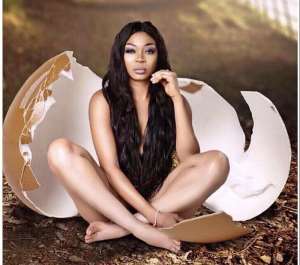 Flaunting her flawless skin, the Queen of Goodwill Nigeria 2017 winner dazzled in wavy ponytail hairstyle and soft Facebeat that framed out her entire face.
The gorgeous model who is known for her luxurious & sophisticated lifestyle took fashion/beauty to the next level as she donned lovely costumes for a recent photo shoot to mark the special day.
Aside from modeling, Stephanie James is a successful Makeup artist, stylish and also the founder of Stephanie James Foundation. A non-governmental organization that provides basic needs for the less privileged in the society.