Terry G Begins Serious Business With Water Distribution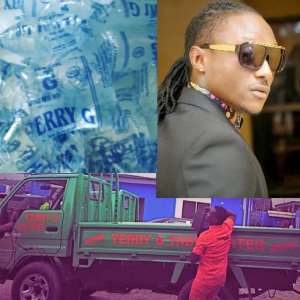 Celebrities are seriously moving their way into other businesses. Few months ago, Terry G announced his venturing into sachet water popularly known as pure water and table water business and he showed off some samples of the water too.
The artiste has commenced the business officially and has begun to supply for sales. He posted a photo of the business truck meant for distribution of the water. On the truck was written 'Terry G table water'.
He captioned the photo "Terry G water…serious business, don't panic, that's how we roll". Congratulations to him.