Celebrity Birthday; Nollywood Producer Emen Isong Adds Another Year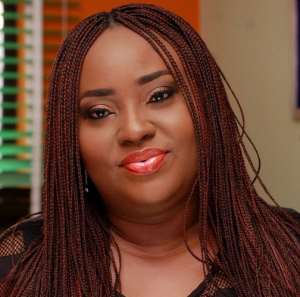 Still in the celebration mood, the Alaafin of Oyo, Oba Lamidi Olayiwola Adeyemi, is sure having a good time with his four wives as he goes about with them wherever he goes.
Recently, the paramount ruler turned 78 in London and he hosted a smashing birthday party to celebrate his day with his wives.
As the normal Nigerian party tradition, the monarch and his wives were all dressed in the same colour of cloths.
After his birthday, the Oba is still in Westfield, London, flaunting his lovely wives about and also shopping and questions begin to come up like, is this all what Nigeria is all about, especially those in leadership authority?
Please, in Nigeria, when a king is not in his thrown, who manages the affairs of the community? Because the king is the one vested with enormous power to make decision and now he is not on sit, then what becomes of the community?
Well, in order to make their husband look neat, the wives treated their husband (the King) to a relaxing manicure whilst onlookers were posing for pictures with Nigeria's foremost Royals.