C'wealth Hall throws out recalcitrant students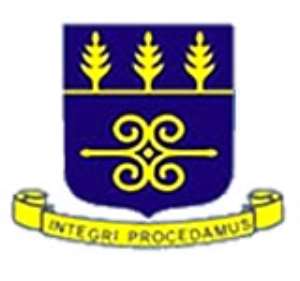 A number of Common Wealth Hall students, described by authorities of the University of Ghana, Legon, as recalcitrant, have
been forcibly ejected by armed policemen.
Under orders from the university authorities, the armed men ransacked the hall as early as 6 am, threw out the belongings of the students and took guard to ensure order and security.
The Hall Master, Prof. Harry Akussah, defended the action and described it as a "normal decision to get recalcitrant students to comply with the hall directives".
The authorities at the Common Wealth Hall gave the students up to last Tuesday to leave the hall after the university had ended its semester on May 20.
Belongings of the students were scattered on the floor, while they stood by them looking enraged and dejected.
A former Students Representative Council Press Secretary, Mr. Anuga Fortune, said police men were there as early as 6 am armed with tear gas canisters and other deadly weapons stormed the hall, removed everything and beat up any one in sight.
He said the situation brought a lot of tension on campus as most of "us lost valuable items such as computers, radio cassettes and television sets".
He said although there was an order for all students to vacate the hall by last Tuesday, some of them had not yet completed their long essays and project work, and necessitated their continued stay in the hall.
Mr. Mbo Fuseini, the Block Lord of F Lower, said some of them were asked by the university authorities to stay back and help in the investigations into the recent disturbances on campus and wondered why the order should affect them.
He said the medical students, nurses and School of Allied Science students, whose calendar ended in July were also ejected.
Prof. Akussah however rejected all the allegations and said the actions received the university's support.
He said before vacation, the authorities gave the indication that everyone should leave the hall by Sunday May 21, saying that " we were even flexible and extended the date to last Tuesday".
He said most of the students obeyed the rules, leaving only a few who taught they could break the rules with the impunity.
"After that, we sought permission from the authorities to flush them out. The police are just implementing the directives," he said.