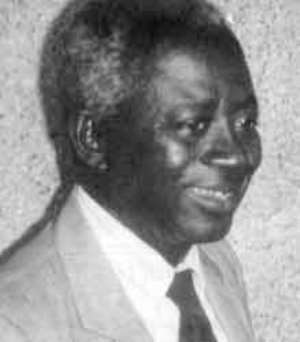 The NPP's first Presidential candidate Prof. Albert Adu-Boahen died late last night. The 76-year old Professor died at about 10.45 pm.
Prof. Adu Boahene's widow Madam Mary Adu-Boahene confirmed his death to JOY FM a while ago.
He had been on admission at the 37 Military Hospital for a couple of years since he suffered a stroke in year 2001.
Prof. Adu Boahen led the NPP in its campaign for the 1992 presidential elections, which it lost to the NDC's incumbent leader former President Rawlings.