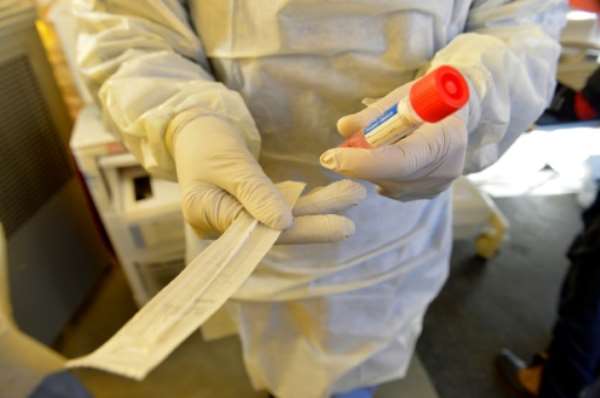 I'll like to draw attention to new figures from France that confirm the trend from Italy and Spain. In Italy the average age of the deceased with positive SARS-CoV2 test is 78.5 years with high multimorbidity, in Spain 87.5% of the deceased are over 70 years.
In France too, mostly people of old age and with previous illnesses die.
[The average age of the deceased is 81.2 years; 56.8% had previous illnesses; only 2.4% of the deceased were under 65 and had no previous illness]
"L'âge moyen au décès est de 81,2 ans et 57% des certificats concernent des hommes. Des comorbidités étaient renseignées dans 288 soit 56,8% des certificats de décès certifiés par voie électronique. 2,4% des patients décédés sont âgés de moins de 65 ans et ne présentent pas de comorbidité."
[78% of the deceased were over 75 years old; 93% were over 65 years old.]
"78% des personnes décédées du COVID-19 étaient âgées de 75 ans et plus et 93% de 65 ans et plus."
How can one speak of an alone(!) acting dangerous pathogen?
Old people die. That is sad. But now old people die with a positive SARS-CoV2 test. Where is the deviation from the seasonal fatality rate? There is no sign of this.
On the contrary, it is to be expected that the drastic measures of the governments will harm more people than do good, cf.
People need the sun, especially in spring after a long winter.
b) Concerning Italy it became known that 51% of beds for acute cases and intensive care had been cut there in the past years, with a reduction from 575 beds per 100,000 inhabitants to 275 beds today.
"In the meantime, I remember that according to the World Health Organization, our country has halved the number of beds for acute cases and intensive care, from 575 per 100,000 inhabitants to 275 today. A scandalous cut of 51%, operated progressively from 1997 to 2015, which brings us to the bottom of the European rankings."
The fearmongering of the media drives the elderly to hospitals. These, on the one hand, have standard procedures and, on the other hand, they cannot send home old people with symptoms of stress (chest pain, dizziness) or a slight cough or mild fever. And then the bed is occupied. As a precaution, this is counted as a COVID-19 case, because the tests take 48 hours.
When 80-year-olds are in bed for a longer time, they need all-round support. Once out of their daily routine, it is very difficult for these people. Already in Wuhan it was pointed out that the flooding of the hospitals led to an undersupply of other diseases, with probably fatal consequences.
The scaremongering of the media costs human lives. Media must learn distance to the topic and look at the data.
c) How is the situation in Wuhan?
Fine.
121 new infections in China on 26.3.3020. Two and a half months after the outbreak of a highly contagious, new virus of supposedly zoonotic origin, the 10,000,000 inhabitants of Wuhan and the rest of China are done with this topic? As of early March, the epidemic was practically over.
How does science explain this? The Chinese Government hides mountains of corpses in the basement of the hospitals?
What does the Drosten/WHO test measure and what is the relationship between positive test and increased death rate? There is no sign of such a relationship.
The actual numbers from France, Italy, Spain and Germany suggest that as soon as the test terror stops, a normal seasonal virus wave will remain.