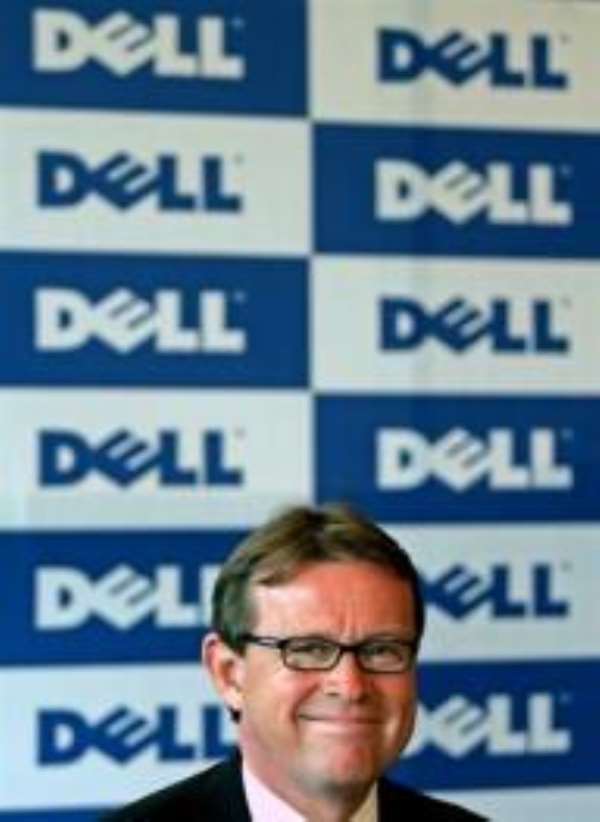 SAN FRANCISCO (Reuters) - Dell Inc., the world's leading personal computer maker, said on Monday first-quarter earnings would fall short of its earlier forecast after it cut prices aimed at boosting future revenue growth.
Shares fell 5.5 percent to $24.98 in after hours trade following the announcement.
The company said it expects to report earnings per share of about 33 cents compared to its February forecast of 36 cents per share to 38 cents per share. It said revenue was about $14.2 billion, at the low end of its forecast range of $14.2 billion to $14.6 billion.
The Round Rock, Texas-based company blamed the earnings miss on "pricing decisions in the second half of the quarter that the company expects will accelerate revenue growth in the future." Dell reports first-quarter results on May 18.
Dell has been struggling with slowing growth as competition has increased from rivals Hewlett-Packard Co. and Asian competitors such as Lenovo Group Ltd. and Acer Computer International.
"It's not that big a surprise that they're having problems," said Shaw Wu, an analyst at American Technology Research. "They've been going on for some time. PC demand appears to be weaker than expected.
"It's obviously a disappointment, although not a complete surprise," he added.