Lark GH Founder Celebrates Birthday With Cerebral Palsy Kids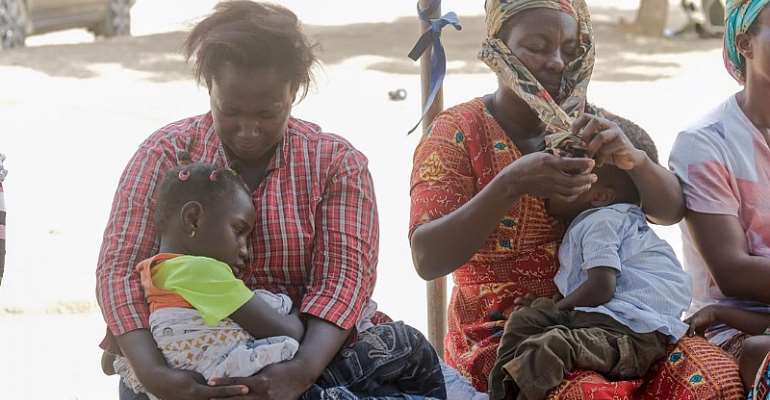 The Founder and CEO of Lark Foundation, Lark Empire & Lark TV Lakuor Adjartey, has spent her special day which is her birthday with some cerebral palsy children at the Givers Never Lack Foundation in Kasoa, Central region.
It was an eye-opening endeavour and very enlightening as she took the chance to speak to some media houses to educate the public on the illness.
"I would also like to advise those women who give birth to such children not to ignore or abandon children born with such conditions," she admonished.
She also used the opportunity to make some donations to the needy children.
Cerebral palsy a non-progressive, non-contagious condition, caused by brain damage before birth or during infancy, characterized by impairment of muscular coordination.
As such most people in Africa attach various superstition connotations to it.
It is also a fact that most mothers who give birth to children with such conditions usually abandoned them entirely.