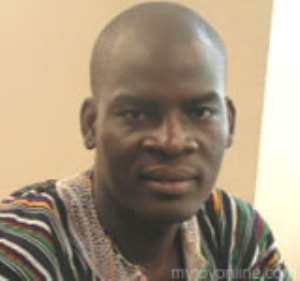 The minority in parliament says they are considering petitioning the government of the United States to thoroughly scrutinize Ghana's proposal for accessing the Millennium Challenge Account, MCA.
According to the minority, Ghana's proposal fails to properly address the poverty situation in the country, the reason for which the account was set up.
The MCA was proposed by US President George W. Bush in 2002 in response to calls to find alternative sources of development assistance to developing countries for poverty reduction purposes.
"As a country we have every reason to pride ourselves that Ghana had qualified to benefit from this initiative. In our view the document is not poverty friendly.
The grandmother of poverty based on our country's statistics is in the four regions of Ghana so we think that yes we appreciate the intervention of the US government but we think it must be subjected to critical review before the final grant is made.
Even the selection process as to who qualified was not subjected to any public discourse. It was not subjected to any discussion as to what are the issues we ought to consider in determining who benefits or who gets what," he said.
Mr Iddrisu said a more deal situation would have been to select two deprived districts from each of the 10 regions of the country to enjoy the facility whereas the rest could come from identifiable poverty stricken districts as stated in the poverty documents.
However a revised proposal Ghana sent to access the account excluded three of the most poverty endemic regions in the country, Upper East, Upper West and the Northern Region.
Speaking to Joy News, NDC spokesperson on communication, Haruna Iddrisu said it is necessary that Ghana's proposal be subjected to scrutiny to identify the basis for the selection of beneficiary districts.