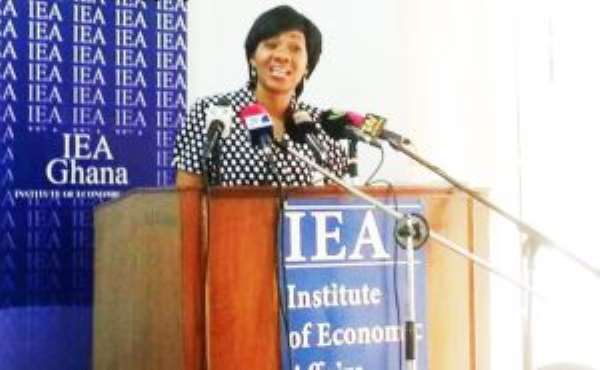 For the past couple of months, some political parties and civil society groups have been engaged in strenuous and noisy attacks on the Electoral Commission's necessary the decision to prepare a credible voter register for the coming general elections.
AFAG, having made consultations and examined the issues for the new voter register concludes that the EC has legitimate ground for its decision but has not clearly explained the basis for its findings to the nation. A well-organised press conference is not enough to disseminate such critical information to the public. The EC must go the extra mile to engage civil society groups, students and public fora across the country to get its side of the story across. Lack of enough education has given room for some political parties and social groups to exploit the situation to achieve its ends cleverly.
Additionally, in as much as AFAG supports the new voter register, we challenge the EC to prove to the nation if there is enough time for a compilation, exhibition and finalisation of new voter register for the coming general election. For this reason, AFAG, therefore, asks the Electoral Commission to publish its entire programme of activities for year at the soonest.
On the issue of the Biometric Verification Device, BVD, there is no doubt that, even if functional, it is obsolete and could not be relied. AFAG has spoken to some field agents of the EC and sympathises with the challenges they faced in the use of the machines in the just ended District Assembly elections. We do not doubt that such problems could pose a threat to the validity of the general elections or could be used by rabble-rousers to foment trouble.
On the issue of cost, should the nation spend USD15M to upgrade the current Biometric voting Machines or just USD9M to build a new one? The answer is quite evident from the financial point of view.
Ladies and Gentlemen, the NDC has never cared about the public purse. Has the nation so soon forgotten about the dead goat syndrome, the colossal corruption such as GYEEDA Scandal, bus rebranding and the over USD 82M SNNIT fraudulent software saga? The NDC is motivated by unbridled politics to confuse the public about its intentions.
AFAG stand by the EC. AFAG urges the nation to stand by the Electoral Commission and support its actions to organised another credible election in coming general elections.
SIGNED
AFAG LEADERSHIP