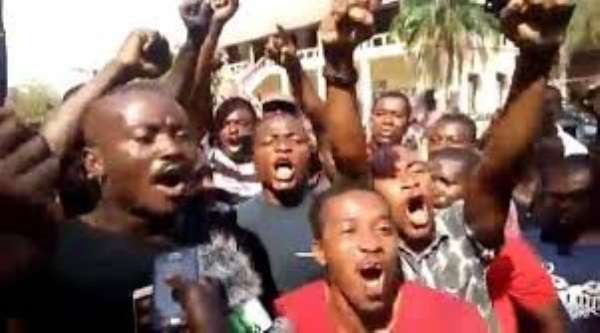 Security Analyst, Dr Kingsley Adjei has said the system which allows successive administrations to make appointments based on political affiliations, promotes vigilantism in the country.
Speaking Thursday on the Midday News on Joy FM, he said, the system creates a desperate environment where "people with adequate money and resources to hire the services of vigilantism groups are chosen over ideas and competencies."
The University of Cape Coast law lecturer further stated that "this is reinforced by the 'winner-takes-all' system which makes elections a 'do-or-die' affair."
Government rejected at least 58.9% of the findings and recommendations of the Emile Short Commission which investigated the political violence in the Ayawaso West Wuogon by-election.
Dr. Adjei, however, explained that government's rejection of the report is unhealthy for the country's democracy as it may serve as a threat to the country's security, especially as the 2020 elections approach.
"Vigilantism in our system is a demand and supply security system. So as long as political parties demand their services they will avail themselves," he said.
He added that if government fails to punish such groups, vigilantism will not stop as punishment is required to serve as a deterrent to those who want to commit similar notorious activities.
"And once people try to commit such activities and they are unpunished, it encourages others to do same," he said.
He further urged that the issue of unemployment in the country should be taken seriously as lack of jobs instigates the youth to indulge in vigilantism activities.
--Myjoyonline.com