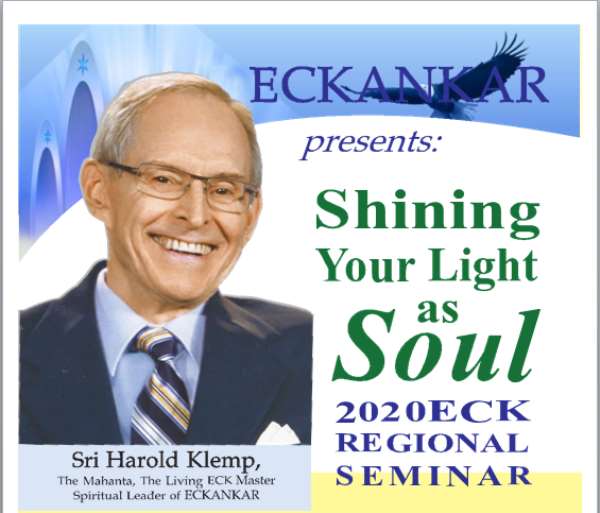 Faith-based society ECKANKAR Ghana will hold this year's edition of its annual ECK Regional Seminar at the Temple of ECK located at Okponglo East Legon, next to the Erata Hotel, Accra from January 10th to Sunday, January 12th 2020.
The event is seeking among other things to offer spiritual empowerment, highlighting experience workshops, spiritual discussions, and other activities for greater spiritual growth.
This year's ECK Seminar, which is on the theme "Shining Your Light As Soul" is a three-day public seminar.
The Spiritual Leader of ECKANKAR is Harold Klemp, the Mahanta, the Living ECK Master.
The Guest Speaker for the ECK Seminar is Henry Alapiki.
Henry Alapiki is the Regional ECK Spiritual Aide (RESA) for Nigeria. He began his journey with the golden teachings of ECKANKAR as a University student close to 40 years ago.
A member of the ECKANKAR Clergy, Henry loves sharing the practical applications of ECK principles and the benefits of working with the Mahanta, the Living ECK Master in solving life's problems.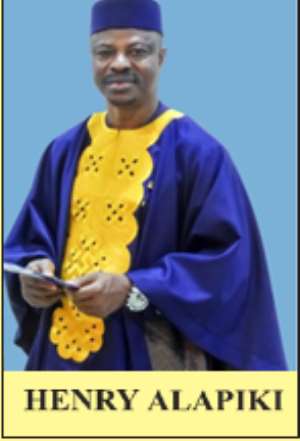 He cherishes the opportunity and privilege to serve as a co-worker with the Mahanta, the Living ECK Master. Henry served as the Regional Vahana Team Leader (RVTL) and also as the President of ECKANKAR Nigeria, before his appointment as the Regional ECK Spiritual Aide (RESA) Nigeria.
He has travelled to several countries of the world including Togo, Cote D'Ivoire, Ghana and the United States, giving talks and conducting workshops on the eternal teachings of ECKANKAR - The Path of Spiritual Freedom.
In a special Message from Eckankar Ghana by the President, Mr. Aspect Caiquo, he said Eckankar is the path of spiritual freedom.
"The three basic principles of Eckankar are:
1. Soul is eternal; It has no beginning or end;
2. Whosoever travels the high path of ECK (Holy Spirit ) dwells in the spiritual planes.
3. Soul always lives in the present; It has no past and no future.
Eckankar has a living Master who ensures the purity of the teachings. He acts as both an outer and an inner teacher. As the outer teacher, he writes books, articles, audio/visual materials, talks, etc.
As the Inner Teacher, he guides the student in his/her dreams to ensure effective learning.
Message to Ghanaians: We should strive to understand our true nature -Soul, created in the image and likeness of God. With creativity, imagination, we should be able to use these attributes to better our lives.
To shine your light as Soul requires some spiritual techniques, the basic one being the HU, a love song to God. When you sing HU, it can bring peace and calm; It can expand your awareness; It can help you experience divine love; It can heal a broken heart; offer solace during times of grief," he shared.
According to ECKANKAR, "You are Soul. You are a Child of God. And your Survival destiny is to become a Co-worker with God, to spread divine love to all those around you."—Harold Klemp, Welcome to the Wonderful World of ECK, p. 5.
ECKANKAR is an ancient wisdom for today. Its teachings, which resurfaced in 1965, emphasize the value of personal experiences as the most natural way back to God.
ECKANKAR Ghana offers many events throughout the country to learn about the teachings of ECKANKAR and to help you Discover your Spiritual Purpose in Life.
Whatever your religious background, they show how to look and listen within yourself to expand your consciousness and enjoy spiritual connectedness. See for yourself—perhaps for the first time—how to live a happy, balanced, productive life and put daily concerns into a loving perspective.
ECKANKAR has a few basic beliefs. Simple spiritual exercises are taught that lead to the experience of the Light and Sound of God. As we practice the spiritual exercises we learn to recognize the presence of the Holy Spirit in our lives. We learn that each of us is Soul, a spark of God sent to this world to gain spiritual experience.
The society studies dreams as a source of inner truth, learning how working with our dreams from a spiritual perspective can help us handle daily challenges and learn from them.