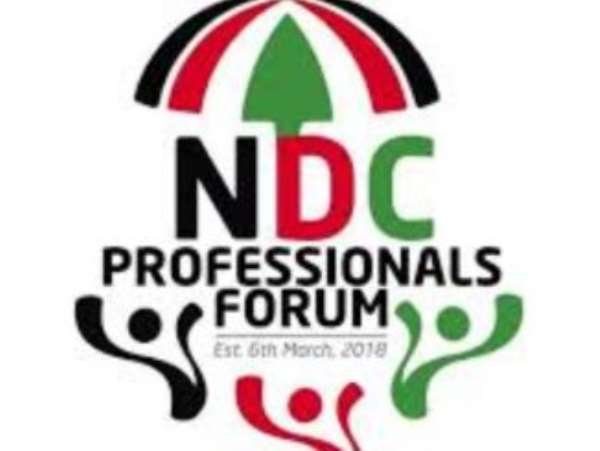 The NDC Proforum wishes to salute all Ghanaian professionals both home and abroad as the year comes to an end. We also extend special recognition of enormous sacrifices made by colleague professionals back home to hold on and manage amid the gross mismanagement by the NPP government. The Proforum NA wishes all a happy and a year of change in 2020.
We are by this statement soliciting the support of teachers, health workers, bankers, lawyers and all Ghanaians in recognized professions to join forces with NDC to salvage the Ghanaian dream. The Proforum - NA calls for continual prayers and a unified front as professionals to prevail on the good people of Ghana to oust the Akufo-Addo government. The task ahead has already started.
The NDC government promises a vigorous deliberation with professionals both home and abroad to tap and integrate the best ideas for President John Mahama to resume his 'transformational agenda'. We need all hands-on-deck; Ghanaians have had enough and await the second coming and continuation of the transformational agenda come 2021.
The NDC government in-waiting is committed to the welfare of every Ghanaian, tackling corruption head-on and sanitize the confusion in what should be a proper implementation of the free SHS.
The NDC Proforum – NA wish to assure all professionals that the party will utilize every Ghanaian talent under the sun to help steer the country back to prosperity.
We wish all a Happy New Year 2020
We wish all a year of change
We wish all good health for the task ahead; may God see us all through 2020
God bless our homeland Ghana and redeem Ghana from NPP misgovernment.
Signed
Arnold Appiah
President