A 31-year-old midwife at Kpatinga Health Centre, Naasam Hassana Suglo has received a bicycle for being adjudged as the best Midwife for the year, 2019.
The award was given to her by the Gushegu Municipal Health Directorate in the northern region.
Speaking to ghfactsoline.com, Madam Naasam Hassana Suglo disclosed that the Municipal Health Directorate on Friday 20th December 2019 awarded her and five other nurses for their dedicated health delivery to residents in the area.
According to her, each of the six awardees received a citation, a bicycle and a cash prize of Gh¢600.00 each.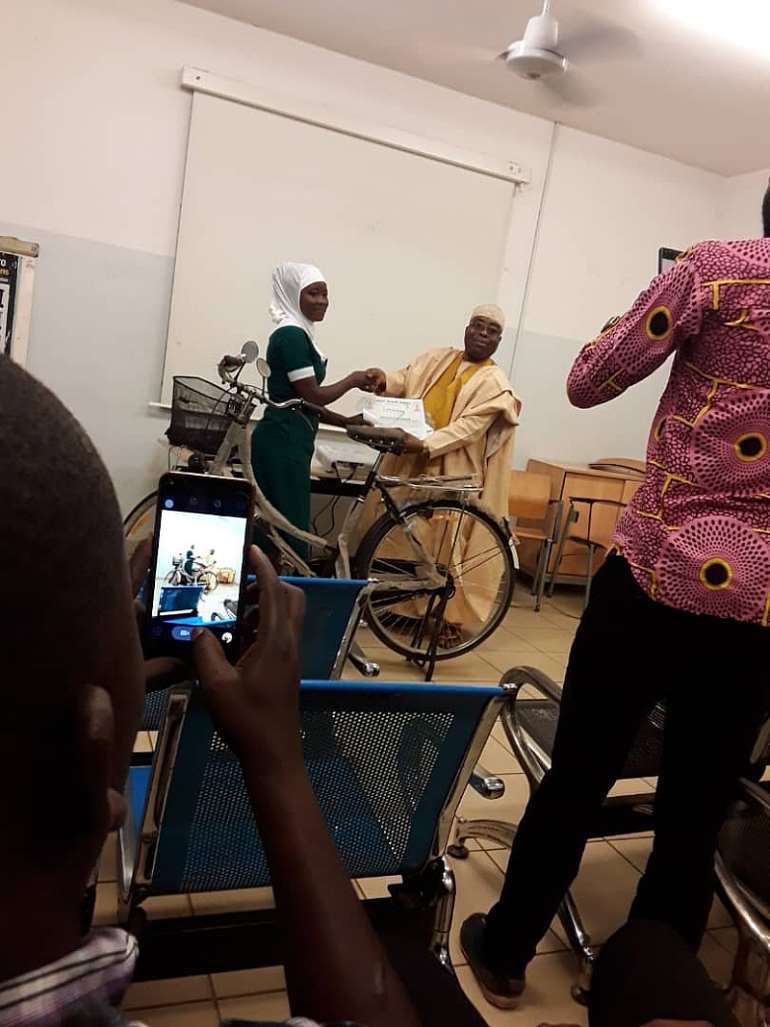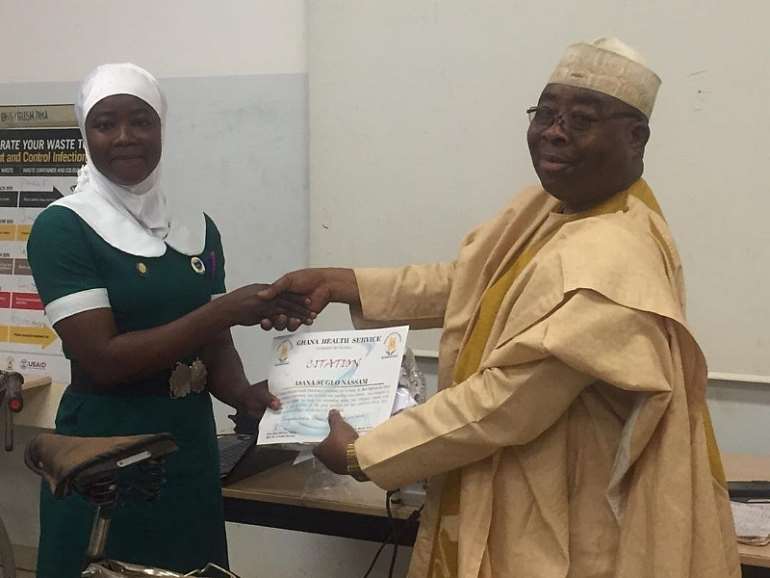 The midwife believes their commitment and dedication to health delivery in the Gushegu municipality won the admiration of the Health Directorate to give them the awards and express her appreciation to the health directorate for recognizing the services they render to people in the area.
Naasam Hassana Suglo further revealed that she intends to give her bicycle to one of the community health workers.
"The bicycle I don't have plans to use it. But I was thinking of giving it to our health committee members, you know the old men here, I was trying to give it to one of them because I actually can not use it because even where we go for outreaches they are very far. We can't actually use bicycles to go there." The Midwife said.
Commenting about the challenges at the Kpatinga Health Facility, Naasam Hassana Suglo noted that the labour room is too small for effective delivery.
" We have soo many challenges here, the place is a small place, we actually record many deliveries but our labour room is a small place, we have only two beds for the delivery". Naasam Hassana Suglo added.
She has spent 8 years in the Gushegu Municipal Assembly, where she spent seven years as a nurse and one year as a Midwife
Source :ghfactsonline.com /Suhiyini Yakubu Abdul Mumin
You Can Contact Us Through :0547688711 /0506666346 /[email protected]