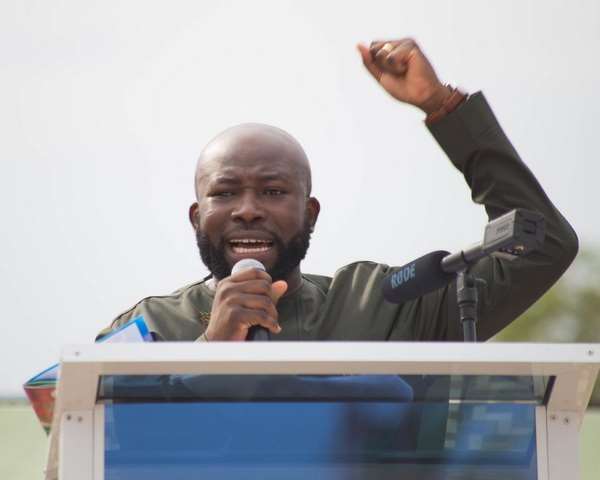 Senyo Hosi
The Chief Executive Officer (CEO) of the Chamber of Bulk Oil Distributors (CBOD), Senyo Hosi has entreated the people of Mafi to end their two-decade-long chieftaincy dispute that has ensued between the various clans.
Senyo Hosi said the dispute stifles the harmony and development of not just one clan but the entire Mafi people.
Speaking as a special guest speaker at the 71st Mafi Hogbetsotso festival over the weekend, Senyo Hosi noted that the disputes between the various clans has frustrated the future of the children and youth of Mafi, hence it must be urgently addressed.
"It is a dispute that continues to shatter the hope for prosperity for the people of Mafi. Mr. Chairman, this dispute must not be allowed to stand. No clan nor person is bigger than the future of our children and youth today," he stated.
Senyo continued, "Time is of the essence and the world is not waiting for Mafi. We cannot continue to allow such disputes to fester after 22 years of stagnation."
Linking the theme of the festival ''Repositioning Mafi for Unity and Development' to his message, Senyo Hosi stressed, "Mafi must unite, Mafi must develop!".
Senyo Hosi stressed that the best place to settle the dispute is home and not the courtroom, urging parties to meet and resolve the matter amicably.
"Family disputes are not solved in court. They are solved in the family. You are brothers and sisters from one stock. You must solve your problems yourself or call on your other cousins from the other clans to help you solve it. No matter what a court says, if the people fail to accept you, you will never rule indeed."
He appeals to the Regional Minister to help grant a traditional council status to the State of Mafi.
Mafi, located in the Volta Region has for over the last 22 years been battling a major chieftaincy dispute over its paramountcy.