God Almighty: Please Let Akufo-Addo Ban All Mining In The Atewa Forest Reserve - And Declare It A National Park. Now, Not Tomorrow!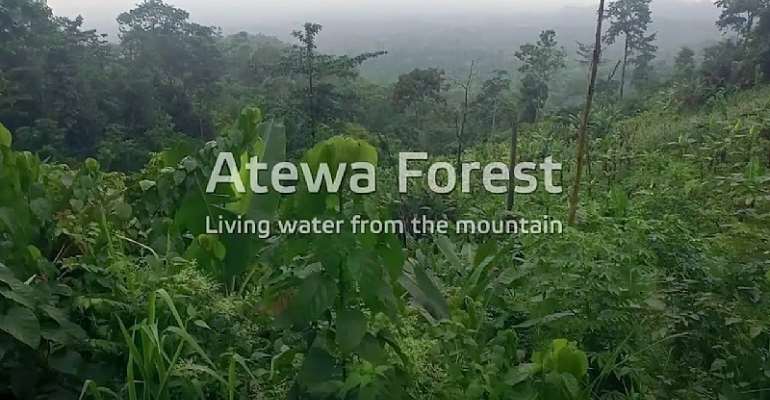 Dear God Almighty,
For the sake of Mother Ghana, please ensure that those who have influence over the current managers of our nation's economy, will swiftly obtain all the needed copies, and read the very, very important book, "Good Economics for Hard Times", by MIT economists, Abhijit Banerjee and Esther Duflo.
Heavenly Father, we thank you in advance, for making that happen. Amen.
Merciful Lord God, when they finish reading it, let them finally understand why mining bauxite in the Atewa Forest Reserve is such a terrible and ungodly idea - because climate change is now an undoubted reality on the ground: and is already impacting vast swathes of the Ghanaian countryside negatively, even as we speak. Amen.
Lord God, above all, because we elected them in good faith, to serve us, not ruin us, please let let them avoid that sacrilege that mining bauxite in the Atewa Forest Reserve will represent. We therefore pray that you will let the scales fall from the eyes of Vice President Mahammadu Bawumia, Senior Minister Hon. Yaw Osafo Marfo and Finance Minister, Hon. Ken Ofori-Atta, in that regard.
When that happens, we know that it will erase the blind spots in the deepest recesses of their minds that blind them so, and make it impossible for them to envisage the unmitigated ecological and social disasters (of apocalyptic proportions), which will ruin the quality of life and lower living standards, for millions of Ghanaians across the southern half of our beloved country, should the crime against humanity that destroying the Atewa Forest Reserve to mine bauxite in, occur.
Finally, Oh God Almighty, do send us a miracle soon, please - by touching the heart of our country's incorruptible, fearless and bold-committed-protector, of Ghana's remaining natural heritage, and priceless natural capital, the noble-minded President Akufo-Addo, and miraculously (just as you did for Mother Ghana when you miraculously made him appoint Hon. Martin Amidu as our first Special Prosecutor for the common good) let him ignore all his advisors on the matter (all of whom obviously cannot see beyond their noses), and, for today's and tomorrow's generations' common good, immediately declare the Atewa Forest Reserve a national park and ban all mining in it. Amen!
Sent from Samsung tablet.