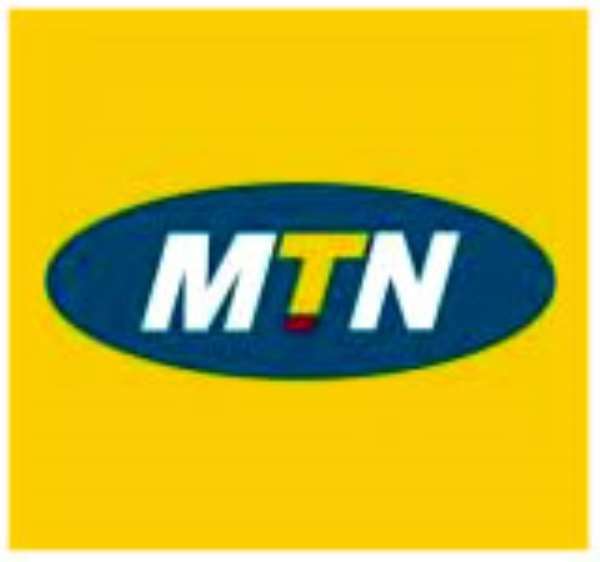 ---gordon offin-amaniampong writes.
You better watch out: The Big Brrothe r is back from sabbatical leave.Reminds me of a line in Bob Marley's hit song-- Rat Race: It says, when the cat is away the mouse will play.
Well, the Big Brother has been watching the horseplay (Agorobone) from afar..And I'm happy to announce to you all that he has the whip in his hand--readying to crack it big time.
Joe Anokye, Director-General, National Communications Authority (NCA) Ghana on Tuesday 3, December 2019, issued a stern warning to Mobile Telecommunications Network (MTN) to up its game or suffer negative consequences.
The warning which was contained in a strong-worded letter followed complaints the Authority had received from MTN's customers nationwide.
The custoners had been facing challenges with billing inaccuracies regarding purchases of their telecmmunications service bundles.
According to the letter MTN's Customers Care Lines were 'largely inaccessible' for a period of time between 1st and 2nd of this month.
Mr. Anokye said, per this development which had triggered customer dissatisfaction and public uproar, the telecom giant in Ghana must find immediate solutions to deal with the problems.
In the meantime, the Authority has given MTN the following direction:
1) Ensure the immediate resolution of the challenges your billing system and affected transactions.
2) All losses to affected customers should be refunded accordingly.
3) Compensate affected customers and inform them of the compensation package.
4) Ensure that over 95 per cent of all call to your call centres are successful as required by your licence.
5) Submit a report to the NCA on the issue.
The report should include- an explanation why the Authority was not informed of this challenges.
Ultimatum
The letter has also directed that the report should be submitted within 24 hours effective from the date this letter was issued, failing which the NCA will apply the appropriate sanctions.
There you go..the line has been drawn in the sand. Let's see how the mouse will play the game now. Would it continue to dilly dally?
It remains to be observed.
MTN
MTN is the biggest telecom in Ghana.
The company was launched in 1995 and it seized the top spot from Tigo Ghana formerly Mobitel Ghana, a few years later per What's believed to be its robust activity. The company currently, has 15 million subscribers from an initial subscriber base of 2.5 million in 2006.
By year ending in 2007 it subscriber base shot up to 4 million. 8 million by December 2009, 10 million in 2011, and 12 million in March 2013.
So why is the company giving its customers a hard time?
This could be the reason and it seems to be a global disease. Telcoms rank in the top four problematic markets, just behind-- second hand cars, dodgy builders and energy companies.
Now you know the club you're associated with. It's not Oly Dade (Accra Great Olmpics). But it's like the Gunners Club (Arsenal) of England.
Research
A 2015 survey conducted by a US, Procera Networks showed that telecom has a customer service problem. The company surveyed more than 540 consumers from 62 countries about their mobile subscriber experience.
And what does it reveal?
It shows that telecom has a long way to go to satisfy the needs of its customers.
This is why I welcome the action taken by NCA. If we leave them to operate anyhow or give them the latitude they'll take their customers for a ride. And I think we are already seeing that trend.
In fact another survey reveals that 60 per cent of broadband customers experienced a slow or broken connection in 2017. Nearly a quarter of those who experienced (24 per cent) say this stopped them working or studying, 21 per cent say it impacted their ability to keep in touch with family and friends.
What does this mean to the other telcos operating in the country?
This will no doubt make other telcos to sit up and follow the rules of the game. NCA must have full backing of all stakeholders to enable it enforce the rules. Ghana is one of the countries with most beautiful laws.
In fact I learned yesterday that it's laws for even mosquitoes. The problem is enforcement.
And that's what we seem to lack.Thus, the habit of some big guys undermining agencies and institutions commissioned to do their work must stop.
Telcos in Ghana
There are about six authorised telecommunication companies currently operating in Ghana. They're MTN, Vodafone Ghana, Tigo which replaced Mobitel, Zain (also replaced Westel), Glo, and Expresso(replaced Kasapa). In 2007, Tigo and Airtel Ghana merged to become AirtelTigo.