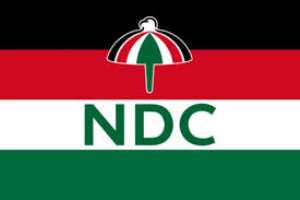 The undersigned executives of Patriots of Awutu Senya West wish to congratulate NDC for unveiling the manifesto committee.
We again welcome the great move by NDC to solicit ideas from Ghanaians to be putting into its manifesto. We think that is the best way to go as a socialist party.
Manifesto must contain what the people need and not otherwise. The ideas from political parties that implemented by its government may make or unmake the ordinary Ghanaian depending on 'how' those policies are formulated.
NDC has shown that they want to work as a democratic party in which people are considered in taking decisions that will affect them positively or negatively.
Moreover, we advise all the political parties emulate this good move of the great NDC so that the voiceless can be heard or be satisfied smoothly. Labour party in the UK also invited the public to contribute to the writing of their manifesto. This is not a weakness but a great move by all standard.
We again welcome the NDC People's Manifesto project. Manifesto that does not represent the ideas and choices of Ghanaians must not be welcomed or entertained.
Long live Ghana
Long live Patriots of Awutu Senya West
Thank you
Bismark Abbey
(President)
055 483 5253
Eric Appiah
(Secretary)
0544452892
Dominic Appiah
(PRO)
0549959954
Isaac Affum
(Organizer)
055 483 5253
Dominic Appiah
(Financial Secretary)
0549959954