Minister Vows To Sanction 'Rogue' Telcos Over Upfront CST Deductions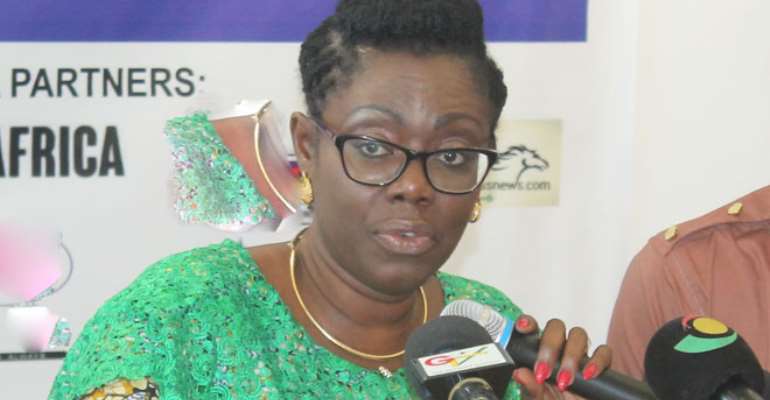 The Minister for Communications, Ursula Owusu Ekuful says Mobile Network Operators in the country who refuse to comply with the new directive by the ministry on the upfront of communication service tax (CST) would be sanctioned with the revocation of their licenses.
She stated that the directive which takes immediate and any telecom company that does not go according to the laid down directives will be sanctioned.
The Ministry issued a statement directing telecommunication companies in Ghana to stop the upfront deduction of the 9% Communications Service Tax (CST).
"We have told all the Mobile Network Operators to stop deducting communication service tax (CST) upfront or the Ministry will be forced to ensure that necessary sanctions will be applied."
Speaking at a news conference Accra, Mrs. Ekuful said the regulator, the National Communications Authority (NCA) would meet with the telecom companies charging the tax upfront for the requisite sanctions to be applied.
She warned that if the telecom companies want to continue doing business in Ghana, they will have to respect the country's laws or they face the relevant sanctions.
Background
The government has increased the Communication Service Tax to nine percent from the initial six percent.
Finance Minister, Ken Ofori-Atta, announced the increment in parliament on Monday, 29 July 2019 when he presented the mid-year budget review statement.
Mr. Ofori-Atta told the lawmakers that: "The Communication Service Tax (CST) was introduced in 2008 at an ad valorem rate of six percent. The tax is levied on charges payable by consumers for the use of communication services.
The Communications Ministry has ordered Mobile Network Operators (MNOs) to stop passing on the 9% Communication Service Tax (CST) to subscribers.
In a letter addressed to the National Communications Authority (NCA), and published in full below, the Communications Ministry stated that the CST should be treated the same way VAT, NHIL, GETFUND levy and all other taxes and levies imposed on entities doing business in Ghana are treated.