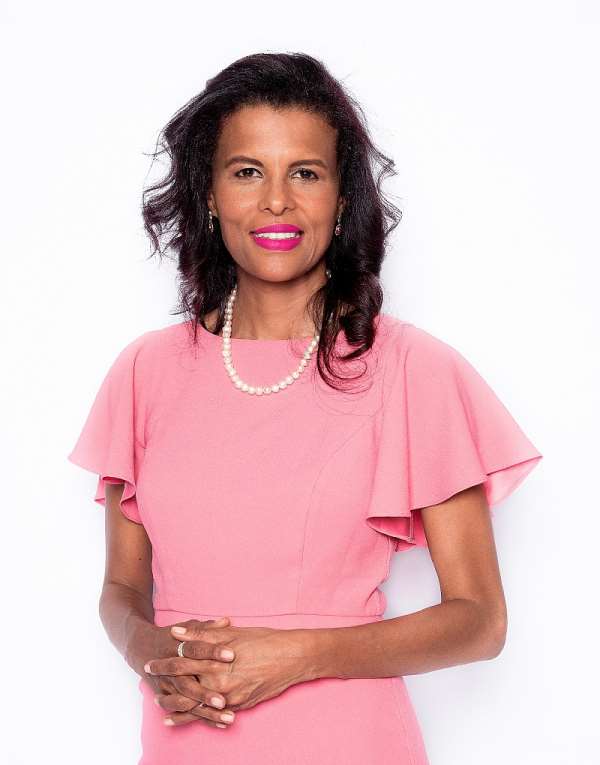 Words have the power to incite change and, with this powerful, yet heartbreaking admission, debut author Jesmane Boggenpoel sets the stage for her memoir with lessons, My Blood Divides and Unites: Race Identity, Reconciliation as she recounts her poignant coming-of-age tale of oppression, discrimination and marginalization as a young girl growing up in apartheid South Africa. Boggenpoel's story offers a universally powerful message and provides readers with a roadmap to self-discovery, reframing their personal stories, and becoming inspirational leaders for others so that all individuals, groups and nations can, as one, look toward the future with hope. Written with unflinching honesty and authenticity, the book offers an important lesson in healing as the author details the suffering she and her ancestors experienced at the hands of their oppressors, and the subsequent process as she struggled to explore her past and learn her true self. Despite the devastation and pain endured along this long road to forgiveness, Boggenpoel shares how she was able to find the light in such tragedy and take control of and reframe her own story.
We sat down with the author and asked her a few questions ...
What inspired you to write the book?
My inspiration for this book was three-fold:
Firstly, being raised in the marginalised community of Westbury in Johannesburg, I wanted to use my story and others' stories to empower those living in marginalised communities to create positive change. Secondly, I want to tell the story of apartheid as it impacted communities of colour to an international audience because so much is still not understood about the historically mixed race community of indigenous and slave descent (or as we were referred to, Coloured) in South Africa, especially and particularly during this volatile time in South Africa's history. And thirdly, we're at a time when globally the racial divide is greater than ever, and my story brings in the stories of others from around the world spanning from US, Mexico across to India, Pakistan, Nepal and to Rwanda. These stories provide a message to all on racial reconciliation.
How long did it take?
I initially thought I'd have the book written in nine months and it ended up taking two and a half years.
Was it a lot harder to write than you originally thought it would be?
Absolutely. I challenged myself on the authenticity of the content. I tried as much as possible to be authentic to myself, looking out for blind-spots or any unconscious bias, as I knew the reader connects to authenticity and would pick up if I hadn't adequately reflected. This process of reflection and self-awareness takes grappling and energy. Going through the manuscript multiple times really improves the content. I found that my brain works on the content continuously. As I read it multiple times and even while away from the manuscript I thought of ways to improve it and reflected more on my ideas. It took discipline, physical and mental energy to go through this process of refining and crystallization of ideas, thought it helped shape the content.
Was it a cathartic experience?
Absolutely. It was like peeling layers of an onion and I got to the core of self-discovery, sharing my story expanded my awareness of my humanity and how this connects to everyone else. Exploring my identity and understanding my father's life story brought liberty and healing.
What do you hope people will take away from it?
That it can help people get to a place of self-discovery, healing and hope and unity. That everyone can be an inspirational leader. In the case of my book, it's in the area of racial reconciliation and healing trauma.
What are your thoughts on the current situation in this country?
Currently, disturbingly, #shutdownsouthafrica is trending due to femicide and xenophobia. The message of my book talks directly to this about how empathy, telling each other's stories, reframing the past and dealing with lingering emotions, forgiveness can bring oppressor and oppressed groups together. My core message is about inspirational leadership in racial reconciliation and that we can ban hate and bias while bringing people together. I am also aware that stigmitization of a marginalized group, that often goes hand-in-hand with racial discrimination, can be stemmed by upfilting that group economically. I talk about how technology solutions in education,health, agriculture, energy, financial inclusion and more for people at the base of pyramid can alleviate stigmitisation and racial discrimination. Further groups come together when we work on tackling a social cause together.
September is Heritage month. Does your book relate to this?
The first chapter of my book is on identity and is titled 'I Am..What'?. I talk about how I grappled with my identity and a DNA test helped bring closure, revealing exact percentages with my blood spanning across Africa, Europe, South Asia and East Asia. I feel I am my own melting pot. I re-discovered and connected to the various strands of my blood, including my indigenous Khoe-San roots. For heritage month I believe we can use the opportunity to reflect, explore and if needed re-craft our identities which is no longer bound by the assigned identities of apartheid. This is important to bring healing and pride to our communities.With heritage month we need to celebrate our individual ethnicities and cultures and celebrate each other's ethnicities and cultures. Furthermore, social capital is built when we can come together as a nation. Extract from my book: 'Notwithstanding Singapore's authoritarian government and widening income gap, it is notable for a successful dual strategy that achieved both national integration and pluralism in relation to its multi-ethnic population, categorised as Chinese, Malays, Indians and Others'.
What do you read for pleasure?
I like different topics based on my areas of interest. I mainly read non-fiction on technology, start-ups, business, and psychology books.
Can you name three favourite authors and/or books
'The Prosperity Paradox' by Clayton Christensen; 'Happiness by Design' by Paul Dolan; 'Leadership on the Line' by Ronald Heifetz.
What has been your family's reaction to the book?
It felt like a family project as I sense checked ideas with my parents and siblings. My parents were invaluable with sharing family history. My brother is passionate about exploring our DNA and helped with identifying different genetic DNA sites to provide additional DNA information. He also informed me about the slave lodge in Cape Town and suggested I visit it, which I talk about in the book. Having a twin sister is a bonus as she could help me recall childhood memories. The book brought healing to our family and peace concerning troubling aspects in our past.
Did your parents read to you as a child?
When I was a child my mum worked for CNA and as a staff perk could get outdated copies of magazines at reduced prices. She bought me and my twin sister loads of books and magazines to read when we were young. She did read to us. With picture books it was easy for us to read ourselves. I remember nursery rhyme books and the Bible in picture stories for kids. This instilled a love for reading at a young age in my sister and I. We continued being avid readers in primary and secondary school, getting books from the community library. My sister and I also read Readers' Digest. We loved the section 'it pays to enrich your word power' and would use these new words in our school essay writing. Even on the long walk home from school, in passing time my sister and I would make up sentences with the words learnt.
Who was your favourite author or. what was your favourite book as a child?
Favourite authors: Louisa Alcott ('Little Women', 'Little Men', 'Joe's Boys') Enid Blyton (Secret Seven series, Famous Five series, 'The Enchanted Forest'); I also liked the book, 'Anne of Green Gables' by Canadian author L.M Montgomery.
Any advice for would-be authors?
Have compassion for would-be readers of the book. While holding to my views I re-read and edited my manuscript many times. This was specifically to see where I inadvertently wrote something that could be misinterpreted or appear less sensitive. Also try and incorporate multiple and diverse perspectives. I did not want my book to be an echo chamber and brought in stories of people from around the world, including from groups who have been oppressed and from groups who have oppressed others. Practising improvisation is useful, since as a writer as one fleshes out content one needs to feel comfortable with the dynamic nature of how content and material shifts. What helped me is that from childhood I enjoyed speech and drama. I continued this hobby in adulthood and garnered certificates in acting with Trinity College London. Also, choose to write about something that really inspires you. For the most part its following a mundane process that makes it work - crafting out time to write, following up with people you'd like to interview for your book, etc.