Should The Paul Adom-Otcheres Become Advocates For #Entrepreneurship-With-An-Ethical-Ethos In Ghana's Business World?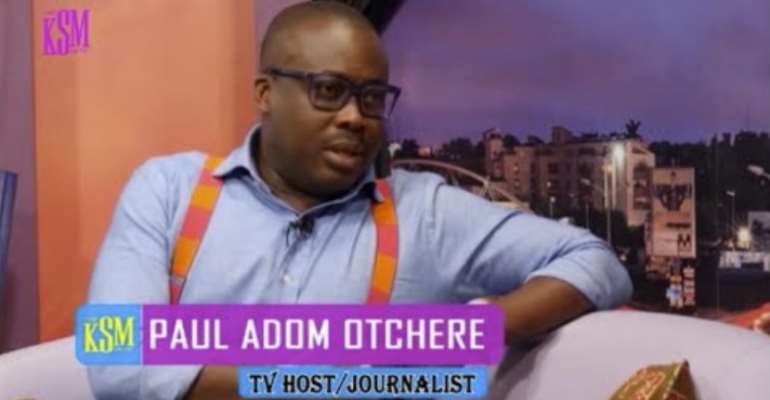 Mr. Paul Adom-Otchere, is a well-respected Ghanaian journalist, who hosts Metro TV's popular current affairs television programme, Good Evening Ghana. Over the decades, he has interviewed many prominent personalities in different areas of our national life.
He obviously has many influential and powerful individuals in his personal network of contacts. Bully for him. Recently, Mr. Adom Otchere is reported to have stated that he agreed with Action Chapel International Ministry's founder, Archbishop Nicholas Duncan-Williams, that many Ghanaian businesses have collapsed, because of "evil jealousy and hatred." My response: Perhaps. Hmmm, Oman Ghana - eyeasem ooooo.
As a people, for the good of our country, we must be blunt and clear about what is a crucial issue to do with the long-term well-being of our national economy. If truth be told, the real reason why most Ghanaians businesses eventually collapse, is simply because they are neither underpinned by corporate good governance principles - nor are their promoters ethical and straightforward in their approach to doing business. Simple.
If one takes a critical look at all the Ghanaian-owned businesses, which have survived and prospered, under the second third and fourth generation of owners, the common strand that binds them is the honesty and decency of their owners. Full stop. That always makes a difference in the real, harsh and ruthless world of business.
That is why instead of constantly harping on the debilitating effects of the pull-him-or-her-down-syndrone, the Paul Adom Otcheres ought to decide to make a more useful contribution to the empowerment of Ghanaian entrepreneurs. The question is: Why do the Paul Adom Otcheres not elect to become advocates for entrepreneurship-with-an-ethical-ethos in our nation's business world? Would that not help corporate Ghana to thrive and eventually dominate the continantal free trade area, in the long-term? Haaba.