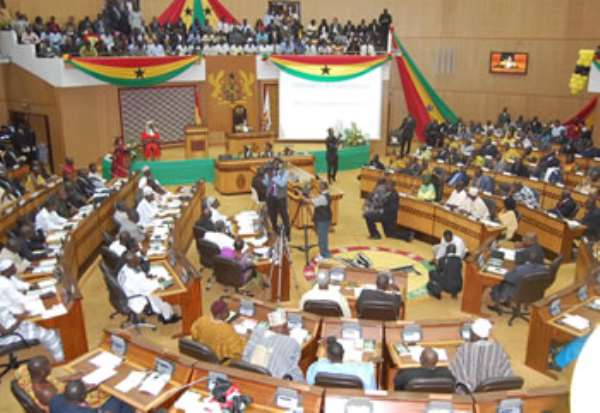 The implementation of the continental free trade policy, of the African Union (AU), presents our nation's entrepreneurs with unprecedent opportunities. Clearly, many existing Ghanaian-owned commercial and industrial entities, will need to make new investments to strengthen their businesses, if they are to be competitive, in this new era.
To successfully attract investors into our country, we must continue projecting Ghana's well-earned image, as a stable and peaceful African democracy. We must guard our country's positive global image jealously, for that reason, at all material times. As much as possible, we must eschew all forms of violent public protests - especially politically motivated violence.
Who in Ghana has not been put off, by television news video footage, of the barbaric scenes showing violent attacks on foreigners across South Africa - with many members of the public urging a boycott of South African products and services in vox-pop interviews conducted by reporters nationwide?
In light of that, it is vital that all metropolitan, municipal and distict assemblies, ban the burning of tyres by demonstrators. Dramatic television news images, of dense plumes of smoke from burning tyres, are truly dreadful PR reputational-disasters. Above all, burning tyres pollutes the air and widely disperse carcinogenic particulates that cause respiratory diseases.
It is saddening that the metropolitan authorities in Kumasi, failed to ask the police to stop the burning of tyres at the compound of the National Democratic Congress' (NDC) regional headquarters building, by disgruntled party members from the Asawase constituency - who had obviously been organised and paid by hidden hands to do so.
The question is: What ends were sought by those shadowy figures who paid those agitated NDC protesters to demonstrate against the disqualification of Mubarick Masawudu, a candidate in the constituency's primary election to select the candidate for the 2020 parliamentary elections, who attempted to stand against the sitting MP, Hon. Mohammed Muntaka Mubarak?
And whose were those unseen corrupting-hands? Many are alleging that infiltrating the NDC, by bribing it's members, is the chosen strategy of the duplicitous Bernard Antwi-Boadiako, the regional chairperson of the Patriotic Party (NPP), in the Ashanti Region - that arrogant and uncouth sod, who according to bush-telegraph sources, made his money from galamsey by posing as a mining services contractor, once upon a time. Vehicle registration number plate Rogue 1. Sarjewah.
For the good of our democracy, and well-being of our liberal society, has the time not now come for the New Patriotic Party's (NPP) many honest moderate politicians, to make the hardline and verbally-aggressive, mafia-like politicians in their midst, such as the ever-boastful Bernard Antwi-Boasiakos, and their ilk, understand clearly, why in the era of continental free trade, violence-free politics in our country is crucial - if Ghana is to continue attracting investors into its economy? Haaba.