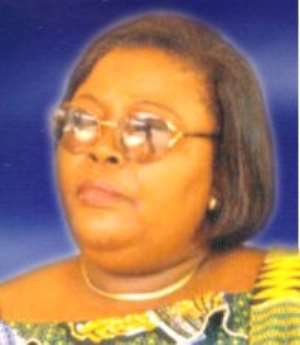 Tarkwa(W/R), Feb. 19, GNA - The Western Regional Home Economics Week celebration has been launched at Tarkwa.
Activities for the weeklong celebration would include clean-up exercises, forum and a quiz for Junior and Senior Secondary schools. It is under the theme: "Home economics, supporting sustainable development and quality life for all."
Launching the celebration, Madam Sophia Horner-Sam, Deputy Western Regional Minister said, home economics transcends most developmental issues and when provided with the appropriate logistics could contribute to sustainable development for economic growth. She stressed the need to create more awareness about the positive role Home Economics could offer to economic and social development for the public to understand its contributions.
Madam Horner-Sam said managing the home required application of economic principles daily because there were always competing demands on time, resources, attention and choices had to be made. She suggested that some of their programmes should be geared towards poverty reduction and enhancement of the financial status of members.
Madam Horner-Sam advised the association to endeavour to enhance welfare of its members, adding "You must have special attention for rural women and the illiterates." Mrs Mary Caroline Amegavi, Western Regional Chairperson of the association said it was formed in 1969. She said the association would collaborate with students in the Junior and Senior Secondary Schools on Home Economics and assist them to choose appropriate subjects for their career.