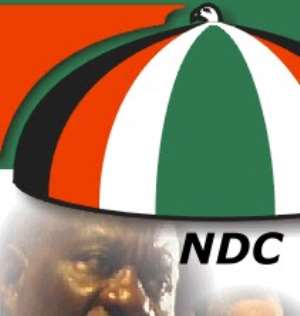 Well done, Opanin. Glad to to hear you spent time searching for tourist attractions, which could be developed into ecotourism destinations, during your tenure as Fanteakwa's DCE. Kudos to you.
It might interest you to know that in 2016, Thailand hosted 31 million visitors, who pumped U.S.$72 billion into the Thai economy.The question is: What has Thailand got that Ghana doesn't have - with the exception of clean beaches?
The current Chinese ambassador to Ghana, once gave a hint to our hard-of-hearing leaders, when public dissatisfaction with Chinese galamsayers reached a crescendo: look to China's outbound tourism market, as another area of trade, with China. It fell on deaf ears.
I loathe Vice President Bawumia and Hon. Yaw Osafo Marfo, two blockheaded politicians, who went to China to sell the birthright of Akyems, for a paltry U.S $2.5 billion - when the Atewa Forest Reserve could earn us much, much more if turned into a national park, and in sustainable fashion too. That will create jobs galore for young people and wealth that stays in Ghana.
Sadly, your John Dramani Mahama too - who like Bawumia is a spoilt rich man"s son who has never suffered before, who God still made a leader, but rather chose to play with that power, with arrogant fools like Stan Dogbe - had the selfsame intention.
What we actually need, is an integrated West African aluminium industry, with Guinea, Liberia and Sierra Leone supplying bauxite that is processed and smeltered by VALCO. Simple. But the morons who lead us don't get it.
I am 66, my natural life will most probably not last beyond 90, at the most. You young people must take your collective destiny into your hands - and rid yourselves of my corrupt and inept generation that is destroying your future with our greed, short-sightedness and stupidity.
Do you not see how a 16-year Swedish teenager, Greta Thunberg, is forcing leaders around the world to address the issue of global warming and climate change - because she doesn't want her generation's future to destroyed by greed-filled and cynical old fools like Donald Trump? Forget the NPP/NDC boot-for-boot equalisation-politricks. It will not help move our country forward. Ever. Haaba.