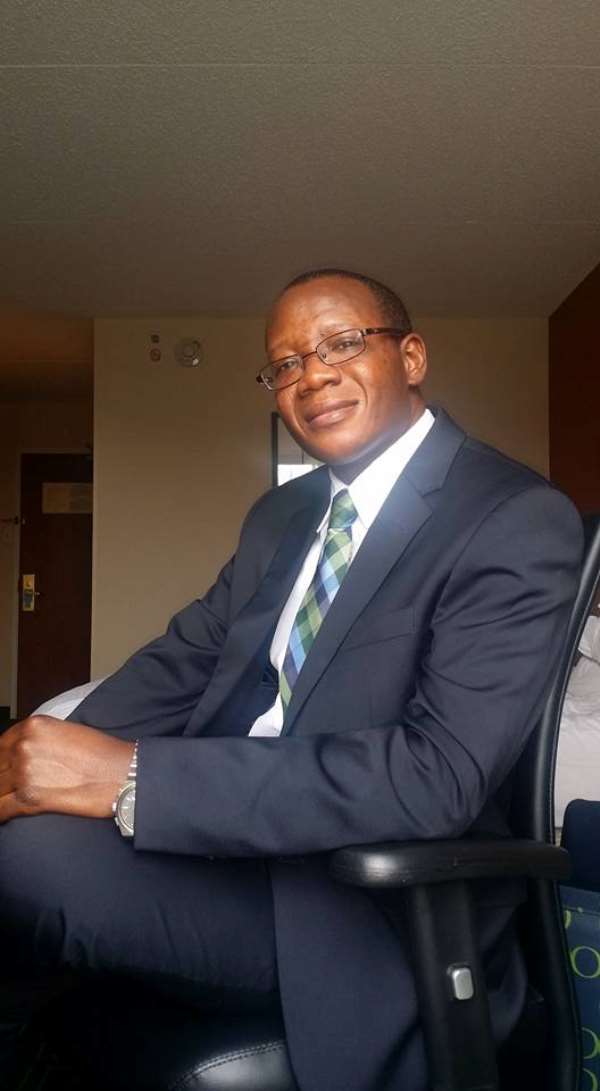 Dear Mr. President,
Thank you for the first step taken to address the alarming issues raised in the documentary produced by the legendary Manasseh Azure Awuni. Indeed, I am been one of those who criticized his work before. And I believe he learned from the flaws in his previous projects to produce this flawless one. I am appealing to you as the president of the land to help keep that gentleman safe! We are still searching for the killers of Ahmed Suale.
Sir, the main reason I am here today is to register my disappointment at the action you took, and to question why that was the option you could lay hands on. I will explain myself clear, so you don't get me wrong.
Your Excellency, I know you are a very busy man and as such might not have watched the video; but I am very sure the advisers you consulted before suspending the CEO of the Public Procurement Authority did so. Sir, based on the video alone, the most appropriate action was to terminate his appointment rather than suspension. The video gave you enough evidence to fire that man; but not enough to prosecute; you could fire him while waiting for investigations that will lead to his prosecution or "clearing."
Mr. President, based on the video alone, you could see that your appointee is dishonest, a liar and a fraudster. I am arriving at this conclusion based on his own words. He took his time to explain to Manasseh that people who want to commit fraud normally do so by changing their names to avoid detection. He then added that, most of the time, such people forget that their phone numbers and location can give them out. Your Excellency, this is exactly what he did. He tricked his name to avoid detection; but his wife and address gave him out. In this case, is he not pronouncing himself a fraudster based on his own words?
Secondly, Your Excellency, a leader must command integrity and stand by his words. Your appointee lied plainly, and a two-year old child can deduce that from the video. He first said he did not own the company; said it is for his cousin, then to his in law; then finally agree that he owns 50% shares in it – after realizing that Azure was well equipped with facts. Sir what happened there was nothing but plain lies.
Your Excellency, something touched my heart in the video; Manasseh is truly a hero. He used a funeral invitation card to support the assertions made in the video. That card served as third party confirmation of the assertions made by Azure (that the thief owns TDL); in audit, information obtained from third parties is always superior. Sir one important thing this is telling you is that, even the dead in Ghana are fed up with corruption. They are telling you to wake up – that things are getting out of hand! We thank the dead man in this case for helping the country fight corruption. On this note Mr. President, if you fail to act appropriately, the dead shall never forgive you. Mpoya, our ancestors shall hold you accountable!!
Mr. President, if this is how things shall continue, Ghana will never achieve its goals of providing jobs for the youth. One thing that baffles my mind is how a company that was formed in June 2018, I mean after you appointed this thief to man the affairs of the Procurement Authority, has acquired enough expertise, competence and reputation to win the number of contracts listed in the documentary (about 10 and counting). Are they using magic? Why are they always into restricted tenders? Something definitely is not right your excellency.
You see Mr. President, some of us are outside Ghana acquiring knowledge and experience that we believe our country needs more than where we are now. I am a new Audit Manager at one of the Big Audit firms in the world (Big 4) – Ernst & Young. Sir, all my friends and family know how deep I love Ghana and pray to come back home – but based on what I saw/have seen, I am very scared. I don't plan to come and go into politics; I want to own a firm through which I can employ, train and give jobs to others. It is however demonstrated that, in Ghana, one can only succeed in the private sector "if you are connected."
Children, wives, in laws and friends of your appointees are those who own the contracts in Ghana. How then can small private firms grow? Based on experience from NY and NJ – 2 States that I have lived in, governments have certain contracts that they set aside for small enterprises. This is to help such enterprises get some revenue and grow. In Ghana, this is impossible. Your 1 district 1 factory program could utilize this strategy to its benefit; when I tried to suggest it to your small business minister, he paid me no mind. Do you our leaders genuinely want the country to develop? Do you really want to end corruption? Do you want to promote small business development and help reduce unemployment?
If you do, please I have an advice that you may never see or hear of; because I am not a party boy, it would be difficult for me to catch your attention. But please, if indeed you are genuinely seeking the development of the country, bring your citizens together – those abroad and home. I am not asking you to organize a get together for your party members; invite all of us to come together and work out ideas that, when implemented, will help move the nation forward. Sir we have learned and experienced a lot that we can share with you to curb corruption and promote development. Similarly, there are very concerned and learned Ghanaians in the country who know more than we can all imagine. I am just at the bottom of those with experience and knowledge, but please try organizing a National Development Forum; through it, you will challenge the participants to come together at group levels; engineers in their group; auditors in their group, educationists in their group, etc. With this, each group will come out with projects for execution in the next year or so – trust me, you would be shocked at the success you will register and the change it will bring. Ghana will never move forward if presidents surround themselves with Yes Sir, Masa shouting thieves!
Finally, Your Excellency, while I wait for the reply I will never get, I have the following for you;
On behalf of all Ghanaians who still have their brains intact and will choose country over party, please fire this thief ASAP – suspension is not enough. We have seen people you suspended and later cleared for engagement in other areas of your government.
Please terminate all contracts that the government and its departments have with this thief; it is clear that he used his position to hoard the contracts for his so-called company.
Please can you remind me of the duties of your procurement minister?
Sir, hopefully this one is not one of those crimes that the "special prosecutor" turned author cannot go near! Please provide them all they need to expedite the investigations; and when the report is out, don't sit on it like you are sitting on the report of Ayawaso West Wagon election disturbance report.
A disappointed, Demoralized and Sad Citizen,
Abubakari Sadiq Iddrisu (Zuu Bukali) – MBA, CPA
USA, NY.